Tata Aria Pure LX Launched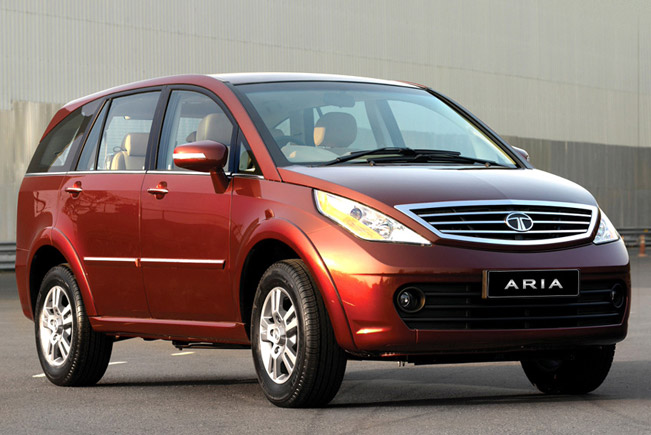 Tata Aria Pure LX is the latest vehicle which Tata has launched. The new model is promised to deliver new range of features, more comfort, refinement, safety, styling and a powerful yet fuel efficient engine.
First of all the car is suitable for seven persons. A driver info system and the instrument cluster on the dashboard keep the driver informed about the car's performance. The car also has keyless entry with a remote integrated key. Flat folding second and third row seats, with a sliding second row, deliver extra room.
More importantly, the new Tata model comes equipped with BS-IV grade 2.2L Dicor engine which produces 140 hp (103 kW) power and 320 Nm (236 lb-ft) torque. It has an overall length of 4780 mm, width of 1895 mm and height of 1780 mm. The Aria Pure LX also has a wheelbase of 2850 mm, with an astonishing ground clearance of 200 mm.
Next, the car runs on its 16-inch wheels, and it's adorned by dual barrel headlamps with projector beams and an elegant chrome waistline on all windows. Moreover, the disc brakes on all four wheels deliver efficient and powerful braking.
Source: Tata