Team Peugeot RCZ Nokia - RCZ 2.0 HDi Sport Coupe
Team Peugeot RCZ Nokia with two Kumho-shod RCZ 2.0 HDi Sport Coupes made it to 1st and 2nd place in class in round two at the Nurburgring last weekend (April 30).
Peugeot No.545 with Michael Bohrer, Stéphane Caillet and Jürgen Nett came on 1st place with a best lap of 9:55.224 minutes with average speed of 137.777 km/h.
Peugeot No.546 with Alexandre Premat, Olivier Perez and Guillaume Roman finished in 2nd place.
"I was very positively surprised by the grip, torque and acceleration of the RCZ on such a technical circuit.", said Alexandre Premat.
"I must congratulate the team for the race strategy and our tyre partner Kumho for the S700 slicks. During my eight 14-mile laps, the times varied by no more than two seconds.", commented Jürgen Nett.
"The balance of our Peugeot RCZ is just a dream.", said Stéphane Caillet.
"This team is clearly fully into its stride already and it's very encouraging to learn how well our tyres our working and how well the cars handle on them.", said Kumho's European Motorsport Manager Steve Thompson.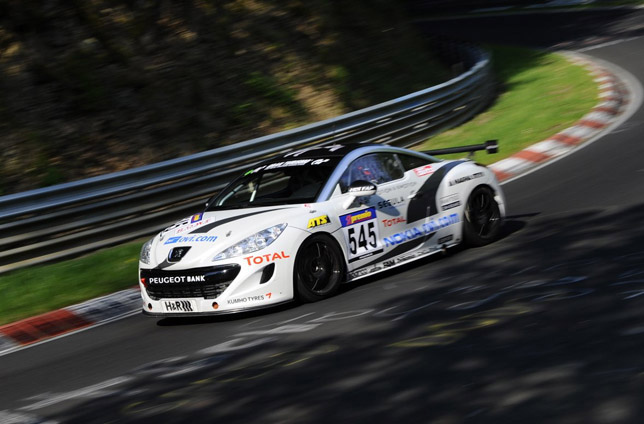 Source: Peugeot