Teaser: 2013 SpeedART Porsche Cayman SP81-CR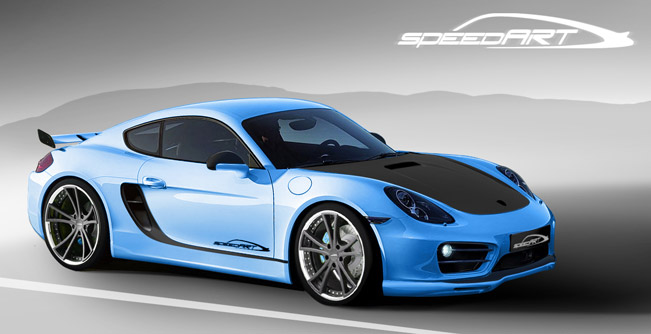 2013 SpeedART Porsche Cayman SP81-CR is a project which we are sure will happen in the near future. Since the 2013 Porsche Cayman 981 is going to make an official debut at the Geneva Motor Show in a month, SpeedART's modification is just a possibility in the future.
However, given how exquisite it is going to be, we have no doubts that we are to see the project coming to the real world. To go straight to the details, the tuned Porsche have three power kits with 345 hp (254 kW), 360 hp (265 kW) and 400 hp (294 kW).
In addition, it is going to feature a sport exhaust systems with design twin tail pipes and optional sound switch. For better stance on the road the Cayman runs on 21" wheels typ LSC-FORGED (Light Spoke Competition).
There is also a body kit in bi-color-design which comprises of front chin spoiler, rear spoiler and diffusor, rear air outlets, side panels with real carbon applications and a new designed retro-style bonnet with edgings which will open to the front.
In addition, the sport suspension is adjustable with lift system as an option. The interior of the car can be designed with many different leather and Alcantara variations.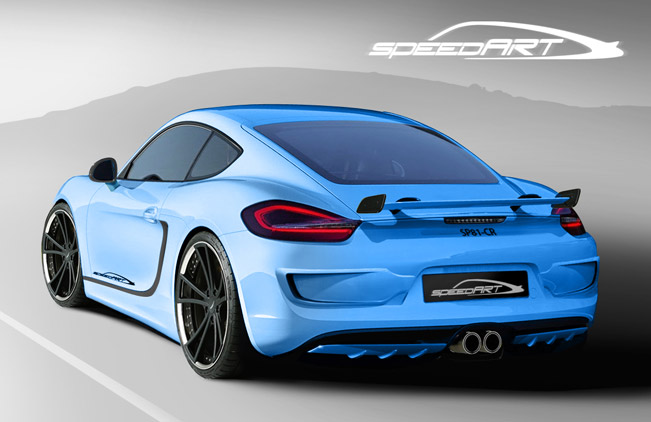 Source: SpeedART