speedART team showcases a neatly revised Porsche vehicle. Check it out!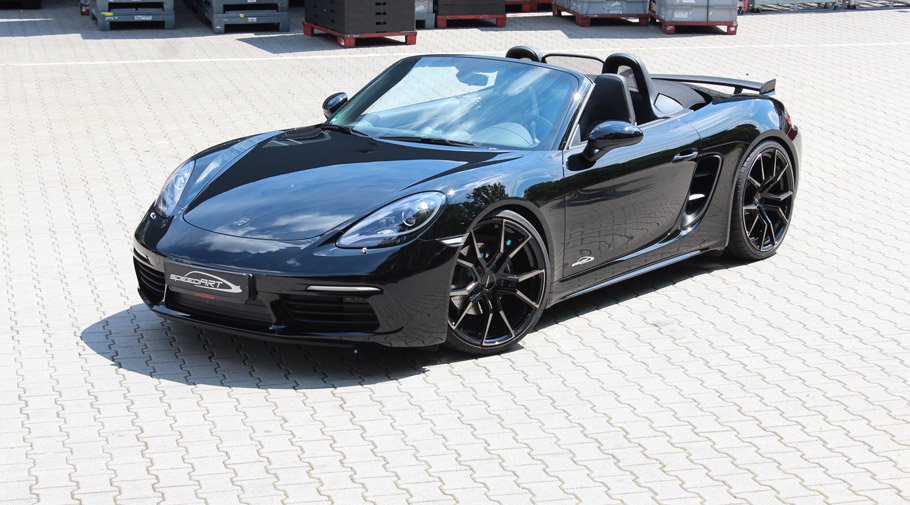 Our dear friends from speedART present a mighty and beautiful recreation of a Porsche Boxer 718. The heavily tweaked vehicle is named speedART SP18-R and has a lot to demonstrate. First of all, we  are pleasantly surprised by the bodywork: we see neat and sporty speedART CS-rear spoiler, distinctive 21-inch SP9-SPORT wheels and overall super sporty, yet stylish appearance. What we  like the most about the exterior styling is that the team has kept the signature and well-known Porsche looks present and has just enhanced the agile spirit of the well-known premium brand. Sweet.
The interior has also received attention. There are numerous carbon-fiber components, exclusive leather and Alcantara-covered details and additional customizable options.
SEE ALSO: speedART To Refine Porsche Macan [TEASER]
In terms of drivetrain system, speedART team has also made some tweaks here and there. The SP18-R comes with the original Porsche Boxer 4-cylinder power unit, but for these of you who seek more, there is a special and exclusive 2.0-liter 345hp (257kW) and one more even more special 2.5-liter S-version with a total power output of 395 horsepower (294kW). Engineers have also included sporty suspension and additional engine tweaks that contribute to a massive and powerful sound. Cool.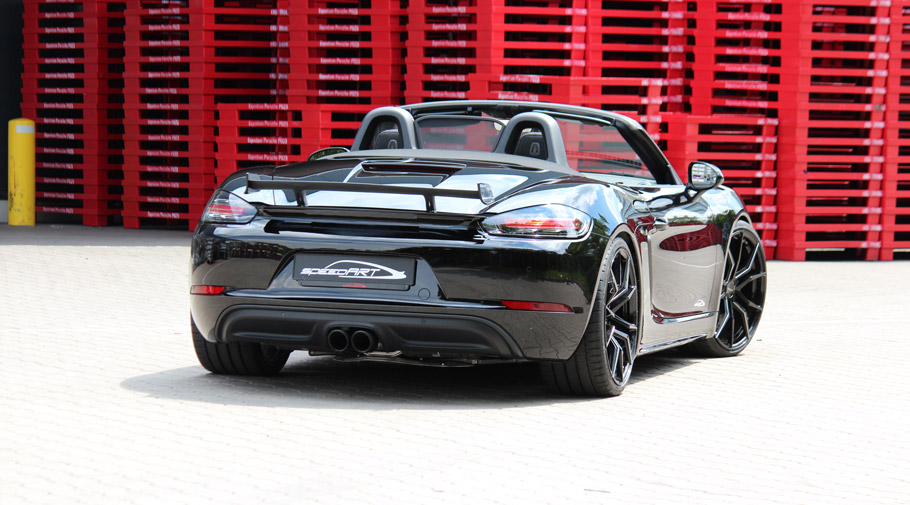 We like this one. We definitely do. My personal favorite features are the black-dominated exterior and the overall stylish and expressive looks.
Good job, speedART team!
Source: speedART