2013 SpeedART Porsche Cayman SP81-CR Revealed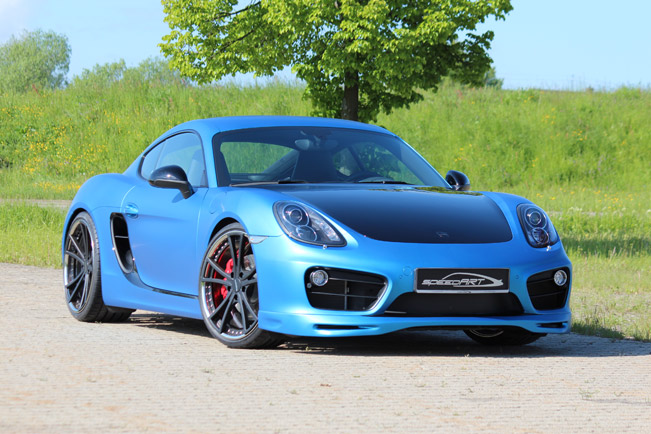 2013 SpeedART Porsche Cayman SP81-CR has been in a form of a project for several months. However we are now pleased to be informed by the tuners at SpeedArt that they have worked on it and now they are disclosing the first image of the exquisite Porsche. After 2013 Porsche Cayman 981 made its official world appearance at the Geneva Motor Show this year, SpeedART has worked to deliver this incredible transformation.
Now the tuning company is planning to officially premiere the car at the Tuner Grand Prix at Hockenheim racetrack and then to reveal all the details around it. To go further into details, the tuned Porsche will probably be equipped with one of the following power kits: the 345 hp (254 kW), 360 hp (265 kW) or the 400 hp (294 kW) one.
In addition it includes a sport exhaust systems with design twin tail pipes and optional sound switch. The sporty stance of the vehicle is enhanced by the 21" LSC-FORGED wheels on which it runs effortlessly.
What is more, for this modification are also used a body kit in bi-color-design which comprises of front chin spoiler, rear spoiler and diffusor, rear air outlets, side panels with real carbon applications and a new designed retro-style bonnet with edgings which will open to the front.
Source: SpeedART