TEASER: Wald Black Bison Porsche Cayenne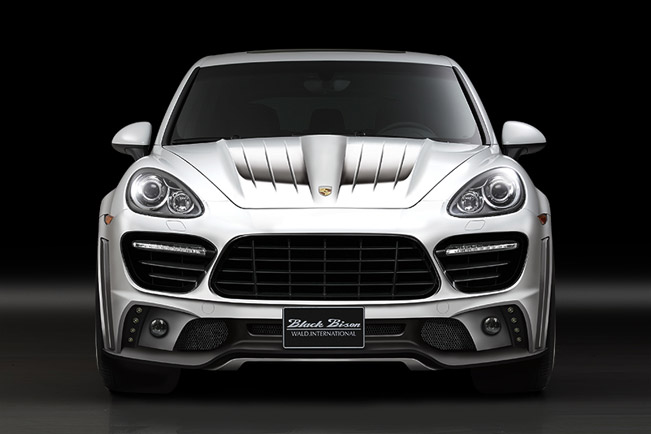 Wald International has released two teaser images of their upcoming project called Wald Black Bison Porsche Cayenne. The vehicle is currently into development process and very scarce information has been released about it so far.
However, we can judge from these to pictures that this project is distinctive and individual. Obviously, the Black Bison kit is going to include a redesigned front bumper with integrated LED's, a vented hood, a vented fender flare and probably there are also going to be present a set of black side skirts.
Wheel arch extensions with matching rocker panels should be also included next to a roof and tailgate spoilers, plus a rear diffuser and bumper package. What is more, we also expect to see a pair of exhaust finishers, lowered sports suspension, black door handles, and unique alloy wheels that are going to round-off the makeover package.
2013 Porsche Cayenne made a debut last year offering its customers a powertrain that delivers 420 hp (309 kW). In addition, the new Cayenne comes with lowered chassis and improved driving dynamics.
The power of this Porsche SUV comes from the V8 unit, coupled to an eight-speed Tiptronic S transmission with integrated Auto Start Stop function. This combination enables the Cayenne to accelerate from 0 to 100 km/h in only 5.4 seconds and achieve a top-track-speed of 162 mph. The car also includes an active All-Wheel-Drive system.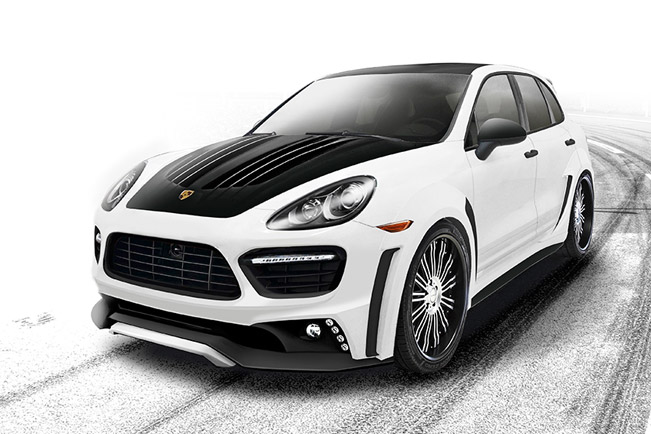 Source: Wald International