Tesla Model S vs BMW M5 F10 Drag Race [video]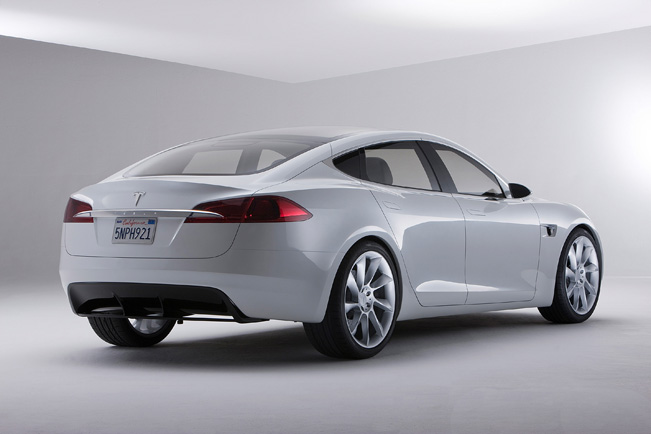 BMW M5 F10 is currently one of the fastest four-door cars in the world. It crosses the finish line at ¼ mile in 11.9 seconds with 122 mph (196 km/h) terminal speed.
F10 M5 is powered by a 4.4-liter twin-turbo V8 with 560PS (412 kW) and 680Nm (502 lb-ft). It is mated to a 7-speed M Double Clutch Transmission. 0 to 100 km/h in 4.4 seconds, 0 to 200 km/h in 12.1 seconds and top speed of 250 km/h (155 mph) electronically limited and 305 km/h (190 mph) with M Driver's Package. The M5 F10 is 1990kg (4387 lbs).
On the other hand, the Tesla Model S is powered by a 416HP (310 kW) and 600Nm (443 lb-ft) of torque rear mounted electric motor. It is interesting that the electric motor has its full torque (600Nm) from the 1st RPM. The car weighs 2105 kg (4640 lbs).
Although the Tesla S is underpowered, it manages to win this race. Still, we do not believe that, because the M5 driver made terrible start.
Check out the video below to see what happens!
Source: Automobile Magazine via Youtube