The 2013 Nissan Juke NISMO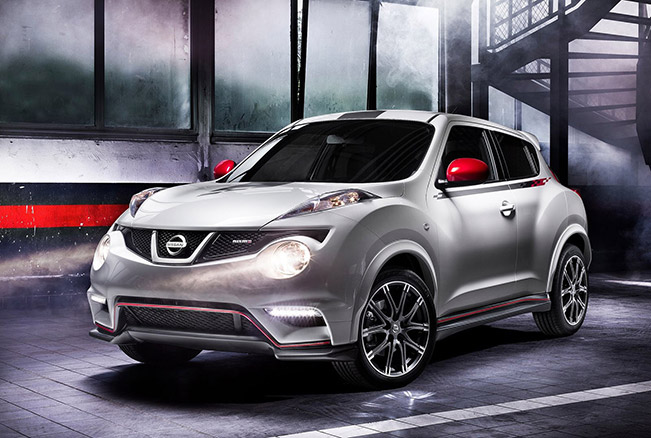 NISMO (Nissan Motorsport International Limited) represents one of the most beloved types of sport cars nowadays that is widely popular worldwide. NISMO in particular has managed to deliver for customers some of the very best, diverse and well-performing at the market cars in the history of the Nissan series. The NISMO type has successfully mingled in the past with some already established famous models and this tendency of Nissan-the redesigning of an existing model through the NISMO type has been going on ever since NISMO was created. The newest NISMO-Nissan vehicle was released in 2013 and it represents a mix of NISMO and the highly acclaimed Nissan Juke. This new creation is an example of sheer style, vivid imagination in detail and technology in all the good and familiar Nissan ways.
We spoke to Sheridan Nissan in DE, our local Nissan store, to get the details of this model. Specific features to the NISMO model include a turbo engine which is 4-cylinder and has 1.6-liter capacity. The torque is specific with the fact that it can reach 184 lb-ft and its maximum availability ranges up to 5200 revolutions per minute. When it comes down to the output the car has 197 horsepower at 6000 revolutions per minute. Other technical specifications include the improved steering wheel and the tires which are probably the most updated assets in comparison to the original car. Other changes are for example the shock absorbers which were altered in order to adapt more of a sport style. Additionally, you will need to make a slightly harder steering effort which will provide the driver with an even greater sports feeling.
The components and features acquired from the original Juke are respectively the manual which is as usual six-speed or the other option in the car is a drive of an all-wheel type alongside a soft CVT which in all likelihood you should find quite comfortable.
The features in the interior of the car are many. There are little toys including various effects and comforts. The kit includes bumper stripes, side sills, LED accent lights, NISMO badges, spoilers with fascinating outlook, a brand new looking front fascia and mirror caps of screaming scarlet. The new NISMO Juke model has been described by the company to be much more comfortable in a state of downforce. The company offers official colors that vary between white, gray, silver and black and these are more or less, the perfect colors for a serious car bearing an aggressive and sports-like charisma. The original Juke has really nothing on the 2013 NISMO Juke model in terms of its sports outlook and its wild dynamic aura. In short, if you are looking for the family-feel vehicle, you need to go for the original. If you are looking for an "I want to be a champion" car, you need to go for the NISMO Juke.