The Jewel that is Europe II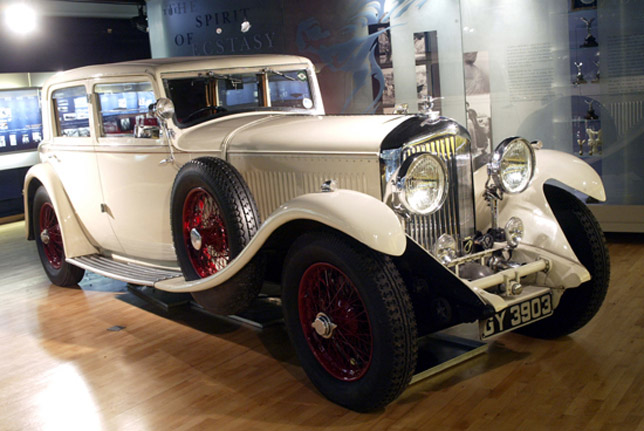 "The jewel that is Europe", one of the most acclaimed international vintage car events, is set to take place along Europe´s most sumptuous coastline. This event is destined for all enthusiasts and owners of automobile jewels, who will be able to enjoy some of the most charming and picturesque natural landscapes that the south of France and Italy have to offer. The rally will begin in Rome on Wednesday June 11, with a programme brimming with events, before departing for the Gulf of Naples where it is set to come to close.
Bentley Roma, founded by Antonio Giorgio De Paolis, a representative of the tradition and elegance of Bentley Motors in the Italian capital, and Enigma, an exclusive jewellery and watches brand established by Gianni Bulgari, will jointly be hosts to the drivers and passengers of the thirty-three cars that are due to take part in this year's edition of the famous rally. It will take place over a period of two days, offering the contestants the chance of enjoying an exclusive and personalised tour of Rome.
On Wednesday evening, inside the Enigma boutique in via Margutta, Giorgio Bulgari will hold a cocktail to celebrate the event. The dazzling guests of honour, lined up against the luxurious backdrop of Via Margutta - closed to traffic for the evening -, will be the seven oldest Bentley cars to participate in this fascinating tour of vintage automobiles.
This event will be followed by a guided evening highlight, in which the seven Bentleys will join up with the other vintage jewel cars participating in the rally to drive through Rome's historical centre on a spectacular journey past the Eternal City´s most famous sites.
Participants in the event, in addition to becoming acquainted with the Enigma jewels and watches displayed at the via Margutta store, will also have the possibility of personally experiencing the quality of the manufacture of Bentley automobiles, thanks to the presence of a team of craftsmen who will be flown in directly from the marque´s factory in Crewe, exclusively for this event.
The following cars will participate in the Rally and will be on show in via Margutta:
Bentley Derby all weather Four Door Open Tourer Vanden Plas (1938)
Bentley Mark VI " CRESTA" designed by Pininfarina (1948)
Bentley Continental Convertible (1953)
Bentley Continental R Type (1953)
Bentley Continental S1 Fast Back (1956)
Bentley Continantal S2 (1956)
Bentley S1 Flying Spur Four Light (1958)