Three Customized Versions of 2015 Ford Expedition Part of the Annual Sema Show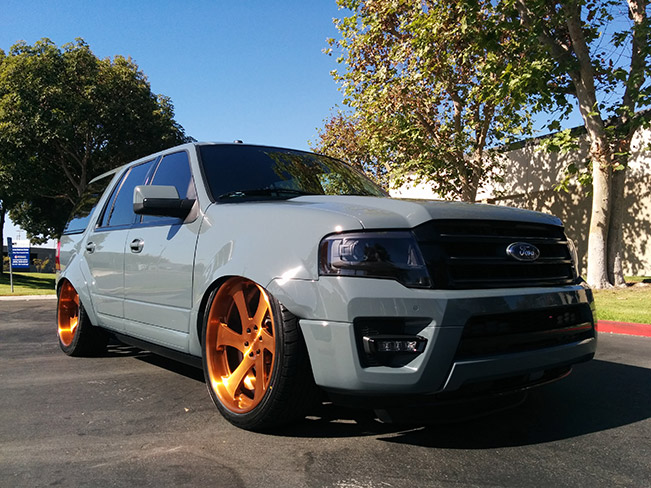 This year at the annual Sema Show in Las Vegas, Ford is going to present three new customized vehicles which are part of Ford Expedition. With a set of the latest technologies, dashing style, aggressive snow warrior and high horsepower, the extended length versions mark the beginning of a legend.
2015 Ford Expedition Tjin Edition is powered by 3.5-liter EcoBoost V6 engine that produces 365 hp (272 kW) and has a six-speed automatic transmission. It receives custom-made Vortech Engeneering charge cooler kit, custom side exhaust from MagnaFlow, high-performance oils and lubricants from Royal Purple and custom tuneup. The Tjin Edition Ford Expedition growls with additional 40 hp which makes a total of 405 hp (302 kW). The car is also equipped with 24-inch custom Rotiform wheels and Falken tires, brake system from Baer Brakes, Air Lift struts and, finally, an Accuair air management system. The exterior is presented with sheer sophistication and individuality. It has twin Webasto sunroofs, custom metal fender flares, a custom dark gray paint job and a new lift-gate.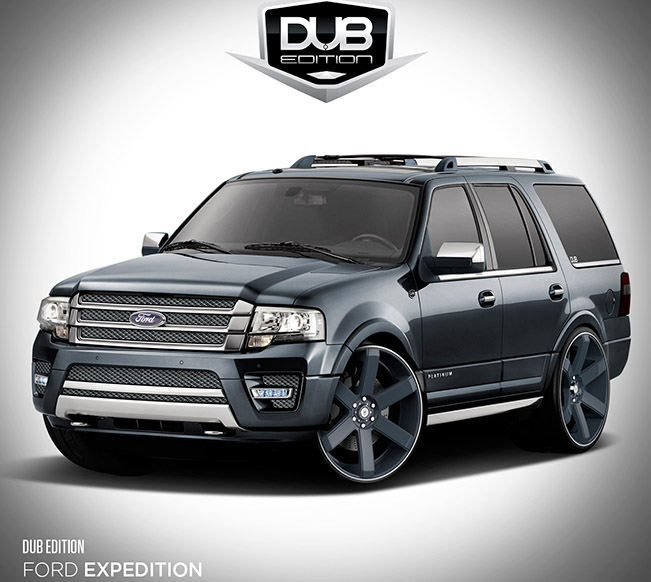 2015 Ford Expedition by DUB Magazine starts with 3.5-liter EcoBoost V6 engine which has received an exhaust system from Borla Performance. The vehicle comes with high-performance brakes and a suspension kit from McGaughy's Suspension Lift Kits which lowers the vehicle. The integrated technology-comfort is of a high class too. There is internet accessibility, an updated multimedia and sound system, enhanced seats, and custom adaptable LED lighting which can be controlled by remote installed inside on the front row.
Last but not least, 2015 Ford Expedition XLT by Vaccar is really of a priceless significance during the cold winter time because it is meant for winter driving. Staying true to the other representatives of 2015 Ford Expedition, this one is also powered by 3.5-liter EcoBoost V6 engine. The combination of aggressive exterior design and interior convenience shape the vehicle as a class-leader in its range.
Source: Ford