Toleman TG184-2 F1 car driven by Ayrton Senna up for auction
Ayrton Senna is probably the greatest F1 driver of all times. He debuted with a Toleman TG184-2 Formula One car, which is now up for auction at The Spring Sale to be hosted by Silverstone Auctions on 16th May.
This particular car has become the stuff of legends and is perhaps best known for Senna's remarkable second place drive in the rain-soaked 1984 Monaco GP, arguably the race which first demonstrated his extraordinary talents to the world.
"We are thrilled to bring this iconic race car to auction as it's undoubtedly one of the most important lots we've ever offered under the hammer.", commented Nick Whale, managing director, Silverstone Auctions.
"Senna mania is reaching fever pitch and rightly so as he's considered by many as the greatest F1 driver we've ever seen. It goes without saying that this will be one of the star attractions at the sale as it's a very rare chance to own a much sought after piece of motorsport and Ayrton Senna history.", Mr. Whale added.
The TG184-2, which Senna also raced to 3rd in the British and 7th in the Canadian Grand Prix's, has been in private ownership for the past 16 years, so its sale at open market really is an opportunity not to be missed.
Silverstone Auctions also sold Senna's helmet and race suit for £74 750 and £35 650, respectively. Both considerably more than their pre-sale estimates.
"Excitement is building for the auction which promises to be a must attend sale for any serious collector or motorsport enthusiast. Apart from the Senna F1 car, another notable early entry is a stunning 1973 Porsche 911 Carrera RS 2.7, estimated at between £190,000 to £210,000. If these are examples of what's to follow, then it promises to be quite an event," finished Nick Whale.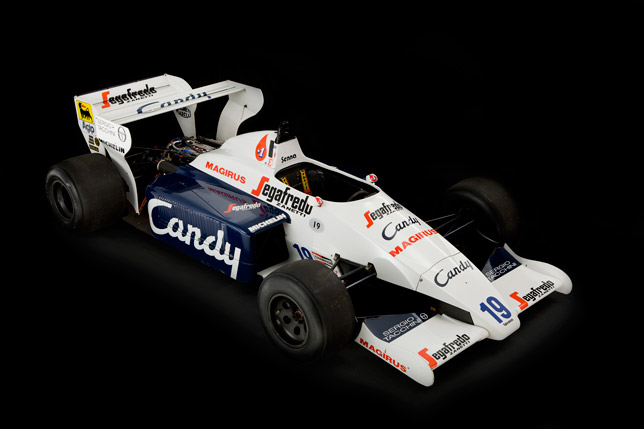 Source: Silverstone Auctions