TopCar Porsche Panamera Turbo S
TopCar gave Porsche Panamera Turbo S even more value and how is that possible. Of course with some gold accents.
Besides that, the tuning specialists fitted entire Stingray GTR body kit consisting of a new front and rear bumpers, widened fenders, modified doors and a new front hood.
The interior boasts premium leather seats and crocodile leather on the dashboard, center console and armrest. Everything is so expensive and nice, that if you have such a car you will not get inside to keep it from scratches and damage. TopCar also added Karelian birch wood trim and gold accents to some buttons, around the gear leaver and the pedals.
There are no improvements to the mighty engine - a 4.8 liter V8 Bi-turbo petrol with 550PS (405 kW) and 800Nm (590 lb-ft). 0 to 100 km/h takes 3.8 seconds and the top speed is 306 km/h (190 mph).
And now the price - €423 810 consisting an original Porsche Panamera Turbo S and more than €150 000 upgrades. Yep! The gold is extremely expensive, but 150k is a bit exaggerated.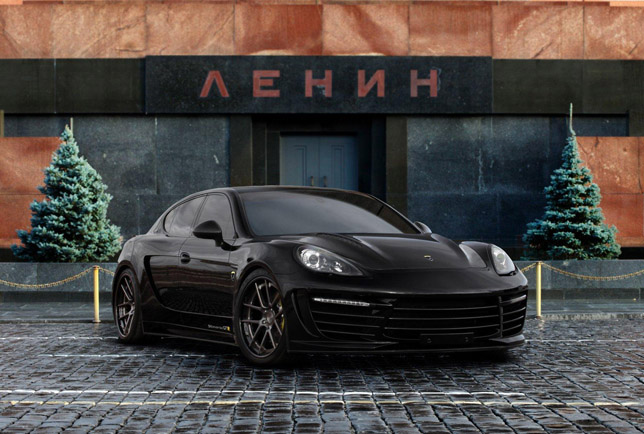 Source: TopCar