Toyota Aygo Teased Ahead Of Official Geneva Reveal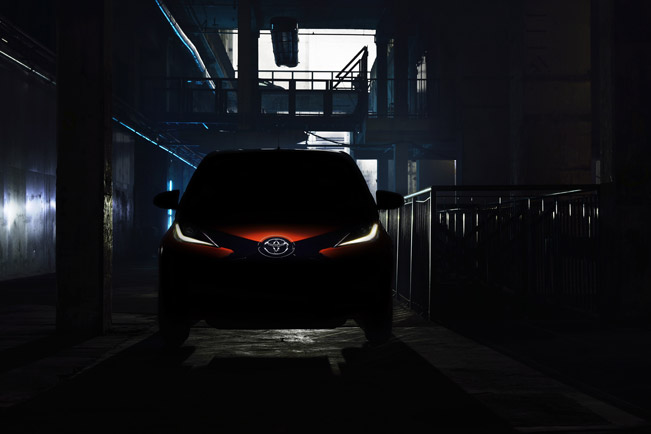 A brand new Toyota Aygo will be born at this year's Geneva Motor Show of 4th of March. The Japanese company has just released a teaser image and video of the upcoming new model, and has promised that it will deliver fun-to-drive character and individuality.
In fact, in the video below, the chief engineer of the new Aygo tells that his aims when designing the car were to make it expressive, different and to catch the European spirit. See and hear for yourself what he adds next to this.
The major European car-exhibit will also mark the European premiere of Toyota's hydrogen-powered FCV Concept, as well as the FV2. The latter is a future mobility concept that explores new interactions between driver, car and environment.
FV2 concept shows brand's vision for the future of vehicles. What is interesting about it is that it does not use a steering wheel. How it operates? The driver shifts their body to intuitively move the vehicle.
Source: Toyota