Toyota Aygo X-Wave Open Top for Ultimate Driving Fun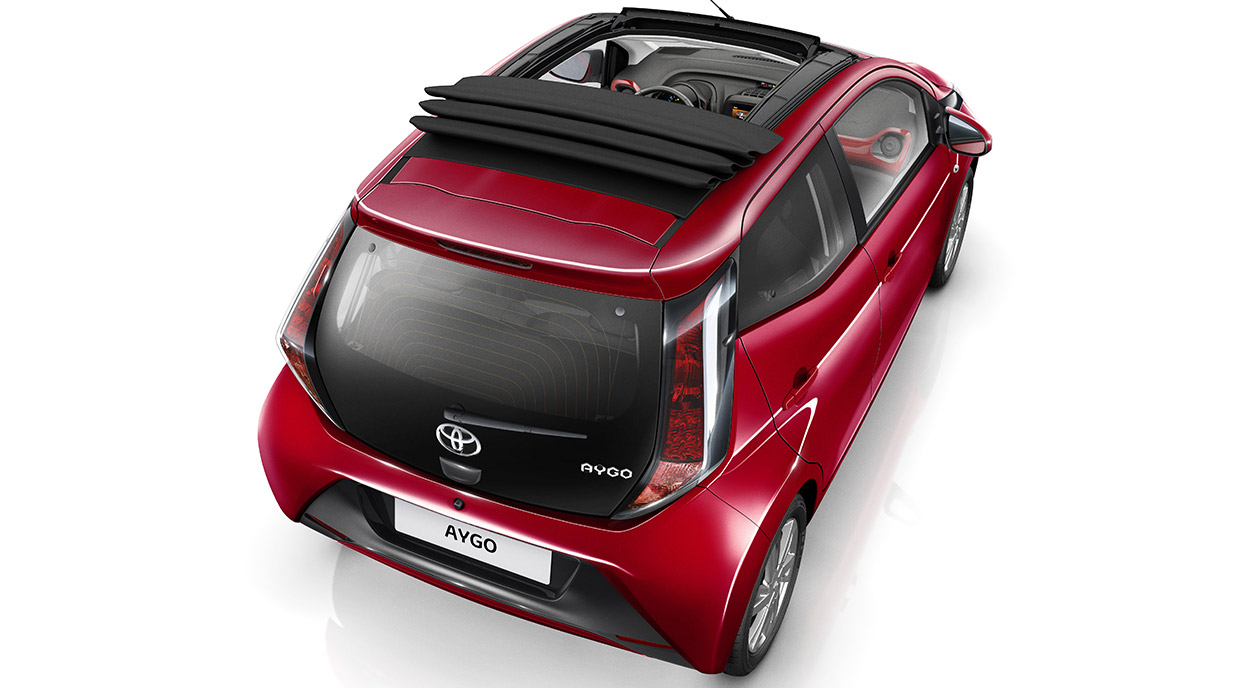 Are you looking for something that will make driving your Toyota Aygo even more fun than it is now? Well, you better stop searching. Toyota is introducing a new retractable x-wave canvas roof for a classic open-top enjoyment.
Launching the x-wave as an additional option on the five-door Toyota Aygo x-pression model, the automaker really knows how to prepare its customers for the upcoming warmer days. The new factory-fitted roof is electrically operated, pressing on a switch next to the map light control in the headlining. It comes in black finish and is full length which makes sure that those who travel in the rear seats can also enjoy the same "wind-in-the-hair experience."
With the new addition, the Aygo x-pression receives more appealing and attractive look. The compact cart also benefits from 15-inch alloy wheels, front fog lamps, projector headlights with LED daytime running lights, x-touch multimedia system with DAB and Bluetooth, as well as reversing camera and air conditioning.
What is more, the small automobile makes a not-so-small statement thanks to the gloss black accents in the bodywork and the cabin. Those elements are completed by the choice of White Flash, Electro Grey, Silver Splash, Red Pop and Deep Blue Buzz paint colors.
The x-wave roof is priced at £895 (including VAT). It can be ordered along with the x-tra convenience pack, as well as all other features available for x-pression, apart from the roof decals.
Source: Toyota