Toyota C-HR Concept Sets The Future for Toyota

Toyota C-HR Concept is a stylish and compact hybrid crossover that would be the core of soon-to-be-produced mass-market version. Now the five-door model is on display at the 2015 Frankfurt Motor Show.
The C-HR Concept was created to demonstrate new directions for the compact crossover segment in an increasingly homogenous marketplace and made its first appearance at the 2014 Paris Motor Show as a design study.
SEE ALSO: 2016 Toyota Prius Hybrid Comes With Interesting Appearance
This vehicle is definitely distinctive with its looks, thanks to the diamond-inspired lines and the eye-catching details have been especially created and placed to represent the facetted surfaces of a precision-cut gemstone. The car is based on two main elements of Toyota's design ideas: Keen Look and Under Priority. This means that the team went for bold and emphatic front profile, embracing the lower grille  along with adding some better aerodynamic features, cooling and of course, safety measures.

And now the updated concept depicts the idea for a step forward to popularization with changes as going from three-door to a five-door formant. In addition, the roof color idea is also changed from a two-tone pattern to a sort of uniform with glossy black scheme.
Toyota C-HR Concept uses the Toyota New Global Architecture (TNGA) which is an intergrated development program for vehicle platforms and drivetrain components. TNGA will enable Toyota to create vehicles with further enhanced chassis rigidity, handling stability and of course, comfort. In fact, Toyota also aims for creating an engine with thermal efficiency of over 40% and improving the whole engine system with hybrid components.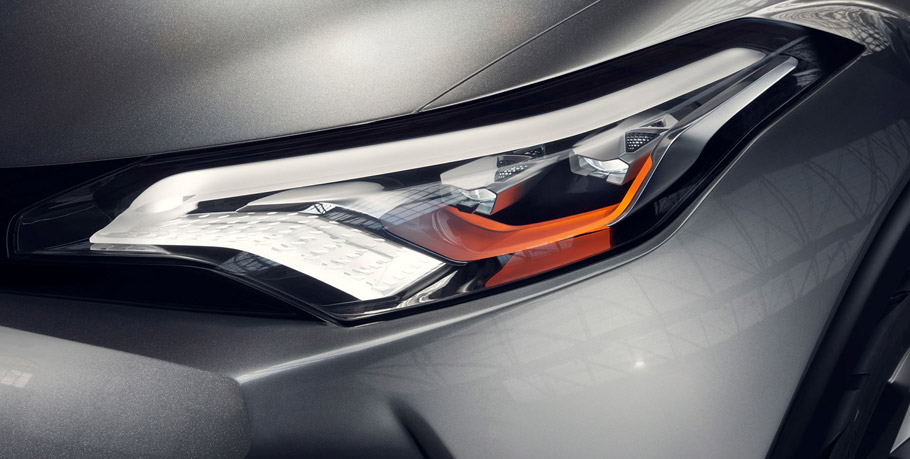 The mass-produced vehicles are expected to be delivered in March 2016.
Source: Toyota