Toyota FCHV Handling The Polar Vortex
The Toyota FCV in the flesh. Well, not really. But it's a report from the Toyota testing fleet on how things are going in everyday situations. Today, we get to see how the cars have handled the polar vortex: a weather phenomenon that has crippled most of the East Coast, but has also provided the ideal test ground for mechanical endurance.
Proton Onsite – a firm which operates a total of ten Toyota FCHV-adv fuel cell vehicles – claims that even single digit temperatures don't affect the efficiency of the drivetrains:
"We had another snow storm Tuesday night and this morning the temperature was 3 degrees", says Mark Schiller, Proton vice president of business development. "I went out to my Toyota FCHV-adv and brushed off a foot of snow before starting the car right up. No problem."
When compared to a purely electric vehicle, the fuel cell car has the upper ground in terms of real-life application: an almost zero effect over the performance even in the harshest environments. Schiller claims to still get around 300 miles on a single tank
Apparently, over the last decade, the Toyota fuel cell fleet has logged millions of miles in some of the most extreme climates on the planet. From Yellowknife, Canada (temperatures as low as -30 degrees Celsius) to the Death Valley (severe heat), Toyota have tried them all.
There's still a lot of testing to do, but in 2015 when FCHVs hit the road, it will all be worth it.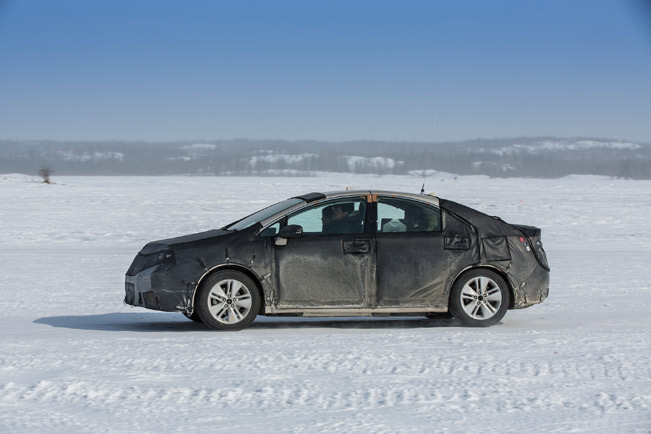 Source: Toyota