2015 Toyota Fuel Cell Sedan - Hydrogen is Here!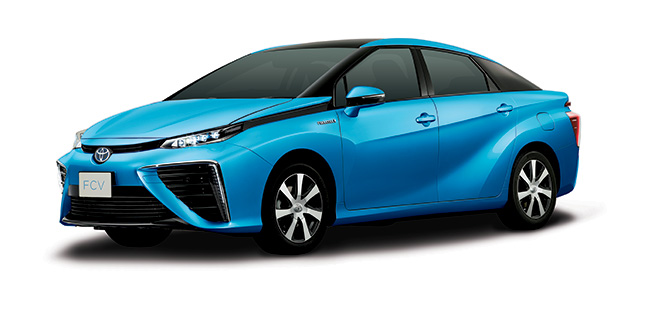 Toyota has today revealed the exterior design and the pricing of its hydrogen-powered Fuel Cell Sedan. The Concept was presented at the 2013 Tokyo Motor Show and now the production version is fact. The four-door saloon will be introduced first in Japan, before next April. Preparations are in hand for launches in the US and European markets in the summer of 2015.
In Japan the Fuel Cell Sedan will be sold at Toyota and Toyopet dealerships, priced at approximately seven million yen (about $68,700 / €50,450 / £40,450). Initially sales will be limited to those parts of the country where a hydrogen refuelling infrastructure is under development. Prices for Europe and the USA have not yet been decided. Detailed information such as final prices, specifications and sales expectations will also be announced later.
The exterior features interesting slender headlights with LED technology as well as vertical DRLs (daytime running lights) incorporated in the front bumper. There is also a big lower grille and large air intakes. Other highlights include strange triangular tail lights and a red bar that runs across the rear's width and incorporates the reverse lights.
2015 Toyota Fuel Cell Sedan will have a range of around 480 km (300 miles). Once the fuel is depleted, a complete fill will take only around three minutes, which is a little longer than ordinary refueling, but not bad at all. The performance will be decent – 0-100 km/h in 10.0 seconds.
Fuel cell vehicles contribute to the diversification of vehicle fuels. They emit no carbon dioxide or substances harmful to the environment when driven, but offer the convenience associated with petrol-powered vehicles. Toyota believes the technology has great potential in the development of vehicles that are kinder to the environment and ideal for helping deliver sustainable mobility.
Source: Toyota