Toyota FT-Bh Explained [VIDEO]
The Toyota FT-Bh concept already did it's premiere at the 82nd Geneva Motor Show but the talk is still on. Here's a clip of Alain Uyttenhoven, Product Management Vice President of Toyota Europe, explaining the ideas behind this B segment thing of the future.
Apparantly, the FT-Bh started in life as a set of goals – make it compact...er, retain the Yaris-ness nevertheless, keep the CO2 emissions bellow 50g/km but somehow provide an entertaining ride and an agile performance. We'll have to wait and see about that last bit. Oh, yes. There's a hint that the FT-Bh is production ready.
What we find particularly interesting is that Mr. Uyttenhoven talks about five key concepts behind the FT-Bh. "Pillars" he calls them. Coincidentally (or is it?), the FT-Bh seems to have five structural Pillars that support the roof. He does get to explain only three of them - lightness (Standing at 785 kg, the concept weighs 25% less than the ongoing Yaris hybrid), slipperiness and smartness of the drivetrain works. Power will come from a 1.0-liter, 2-cylinder Atkinson cycle engine and a pack of Li-ion batteries that will charge an electric motor.
Any ideas about the two other pillars?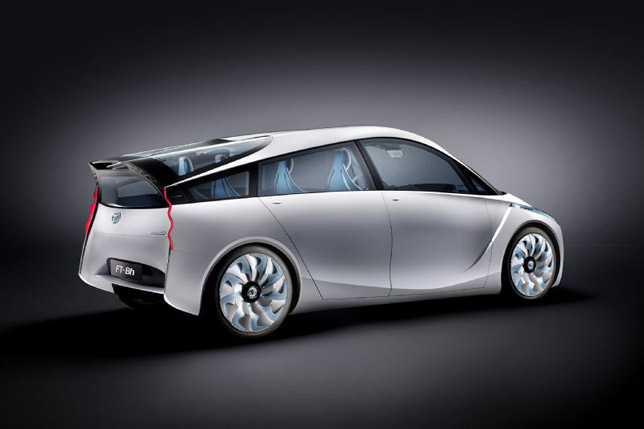 Source: Toyota
Video Source: ToyotaEurope via YouTube