Toyota JPN Taxi Concept To Debut At Tokyo Motor Show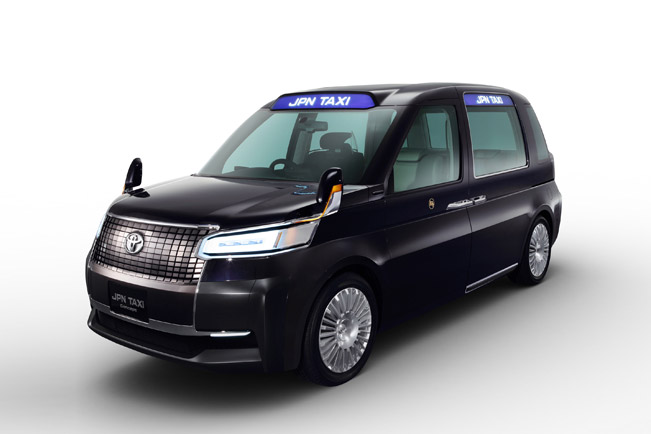 Toyota JPN Taxi Concept is Toyota's vision for a new generation of Japanese taxi, which will be officially unveiled during this year's Tokyo Motor Show. The event will have its beginning on 20th of November.
Despite the fact that there's no "for hire" sign yet which is projected on the blue display panel above the windscreen, it's been conceived by the brand in line with the Japanese government's programme for designing buses and taxis that are more user-friendly.
As one can see from the pictures, the vehicle has unique proportions which are designed in order to be in complete harmony with the urban lifestyle. In addition it is extremely agile and offers ease of access for passengers, especially children and older people.
In particular, JPN Taxi Concept has a high cabin, low floor and electric sliding door that will deliver effortless utilization. In addition, the car comes with a new powertrain, namely - the LPG hybrid system. The latter is promised to offer great eco-friendly characteristics.
The seats in the cab are five and it is equipped with a large interior monitor showing passenger information including the route to the destination and the fare.
Source: Toyota