Toyota Launches Production Of 2014 Corolla And Tundra Models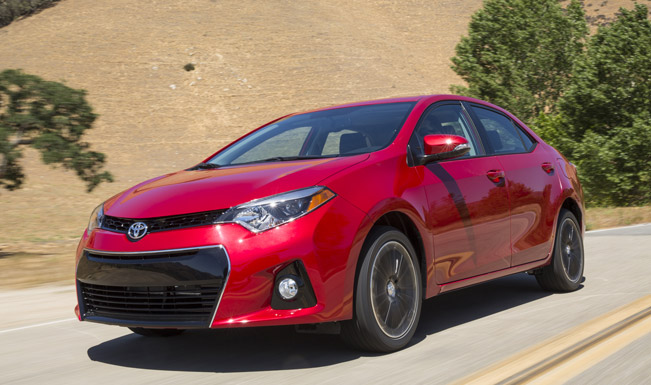 Toyota began the production of the all-new 2014 Toyota Corolla and the redesigned 2014 Toyota Tundra. The start of the production began at brands plants in North America. In fact, the Corolla model is one of the best selling vehicles in the world and this year it marks 47 years on the automotive market.
The new 11th generation of the model makes an immediate visual impression thanks to its more expressive, chiseled exterior design. The latter expresses the "Iconic Dynamism", which is a theme already seen on the Corolla Furia Concept.
The 2014 Corolla is going to be offered with two efficient 1.8-liter, all-aluminum four-cylinder engines. The standard unit is the 1.8-liter with VVT-i and it is available on the L, LE, and S grades. Its power is estimated at 132 hp (97 kW).
The Mississippi plant began the production of Corolla in November 2011. It has the capacity to annually produce 160,000 vehicles and employs nearly 2,000 people. What is more, Corolla engines are built in the engine plant in Buffalo. Cylinder heads and blocks for those engines are produced at both of Toyota's Bodine Aluminum castings plants in Troy and Jackson.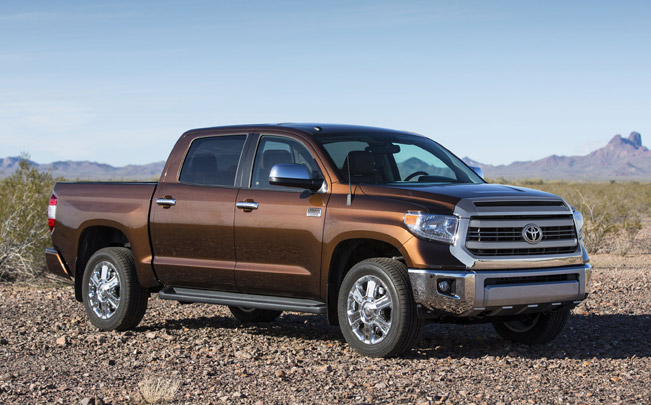 Furthermore, the Japanese brand is marking also the production of the facelifted 2014 Tundra at Toyota Motor Manufacturing, Texas. The new Tundra was redesigned, inside and out, representing the first major change since the launch of the current generation for the 2007 model year.
This vehicle was completely engineered by Toyota Technical Center in Ann Arbor, and designed by Calty Design Research centers in Newport Beach and Ann Arbor. The Toyota Tundra is built exclusively in San Antonio, Texas.
Tundra continues to offer three proven powertrains that are among the best in its segment. The first one is the 4.0-liter Dual Overhead Cam (DOHC) V6 unit which is standard on Tundra Regular and Double Cab models. It generates 270 horsepower (198 kW) at 5,600 rpm and 377 Nm (278 lb-ft) of peak torque at 4,400 rpm. The engine is mated to a five-speed automatic transmission with uphill/downhill shift logic.
There is also available 4.6-liter, DOHC i-Force V8 engine which offers 310 horsepower (228 kW) at 5,600 rpm and 443 Nm (327 lb-ft) of peak torque at 3,400rpm. The 5.7-liter, DOHC i-Force V8 engine generates 381 horsepower (280 kW) at 5,600 rpm and 543 Nm (401 lb-ft) of peak torque at 3,600 rpm. The 5.7-liter is offered in both gasoline and "Flex Fuel" variants.
The 2014 Corolla and Tundra will be available for sale in September.
Source: Toyota