2013 Toyota RAV4 SUV Offers Improved Dynamics and Safety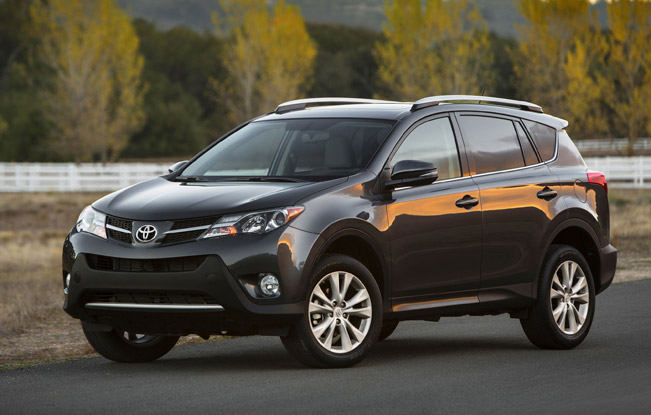 The next generation 2013 Toyota RAV4 SUV made its official debut at last years Los Angeles Auto Show in November after being "teased" several times. Now it is time for this Toyota SUV to hit the market and offer to the customers great enhancements in terms of performance, handling and safety.
First of all, RAV4 comes with selectable Sport mode which delivers more dynamic, sporting drive experience. This is achieved by decreasing the power-steering assistance, sharpening the throttle response and adapting the automatic and CVT gearbox management for more responsive gearshifts.
In those models with featured AWD there is also available a new Dynamic Torque Control system. This one provides better stability and agility in any driving conditions – for instance wet or dry roads. In addition, the torque transfer to the rear wheels will now occur when the system detects understeer during cornering.
Next, the new RAV4 will also offer improved fuel efficiency thanks to the fact that the front-wheel drive is automatically engaged in normal driving conditions. The system uses information from speed, steering, throttle and yaw sensors to monitor and control torque transfer.
The Sport mode in the AWD models also activates torque transfer to the rear wheels from the moment the steering wheel is turned. This means that it automatically distributes 10 percent of torque to the rear wheels and will optimize torque transfer up to 50 per cent if actual understeer is detected.
What is also new here is the Eco mode which maximizes the fuel efficiency by regulating the engine's output and air-conditioner's operation. In terms of passive and active safety, the 2013 RAV4 steps in with highly rigid body that has been engineered to achieve a five-star NCAP safety rating.
Source: Toyota