The Truth About Trucks And The Truth About Ford F-150

2015 Ford F-150, as we told you numerous times, is America's toughest, smartest and safest Ford F-150 ever created. And now the latest family member earned Insurance Institute for Highway Safety Top Safety Pick for its SuperCrew models. Furthermore, the vehicle is the only one full-size, light-duty truck to earn government's highest 5-star rating for the driver and passenger for crash tests and cab configurations.  Here we talk about Super Crew, SuperCab and Regular Cab.
The high stats of the latest F-150 are possible, because of the 700-pound weight losses and the high-strength steel in the frame, military-grade aluminum alloy in the body and of course, the work of the experienced engineers and craftsmen.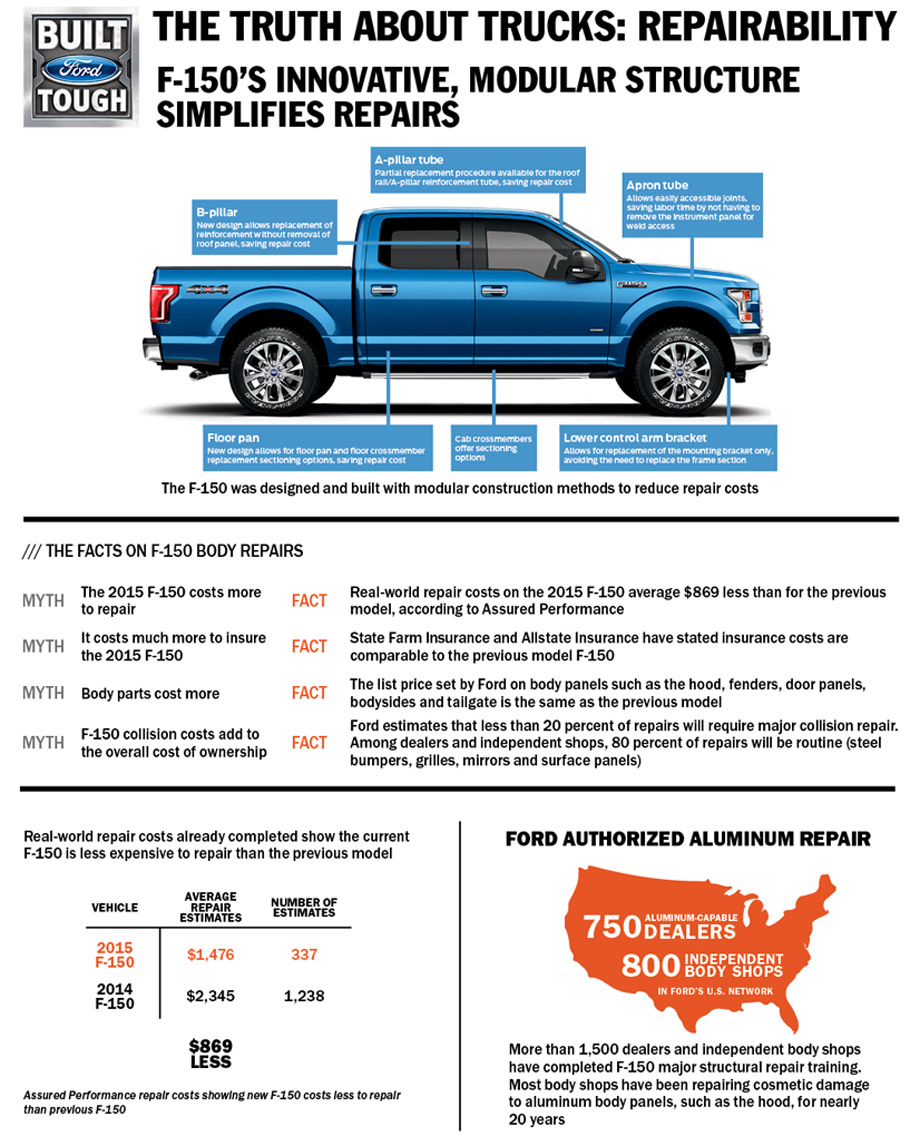 In fact, there is a team of veterans and experienced researchers, who worked to optimize the vehicle weight, but also to maintain that high level of durability, capability and flexibility. This team managed to create 31 safety-related innovations, which, some of them are restyled structures, revised material connections and numerous supercomputer simulation tests. Furthermore, the team also crafted the vehicle in such a way, that it offers and simplified, but yet efficient repairs.  That's how you build a super-versatile truck.
In fact, Ford brand made its all tests and researches in real-world accidents and not in some sort of stunts and imaginary action-movie situations. That's also one of the ideas, that the crew had in order to create a really safe truck.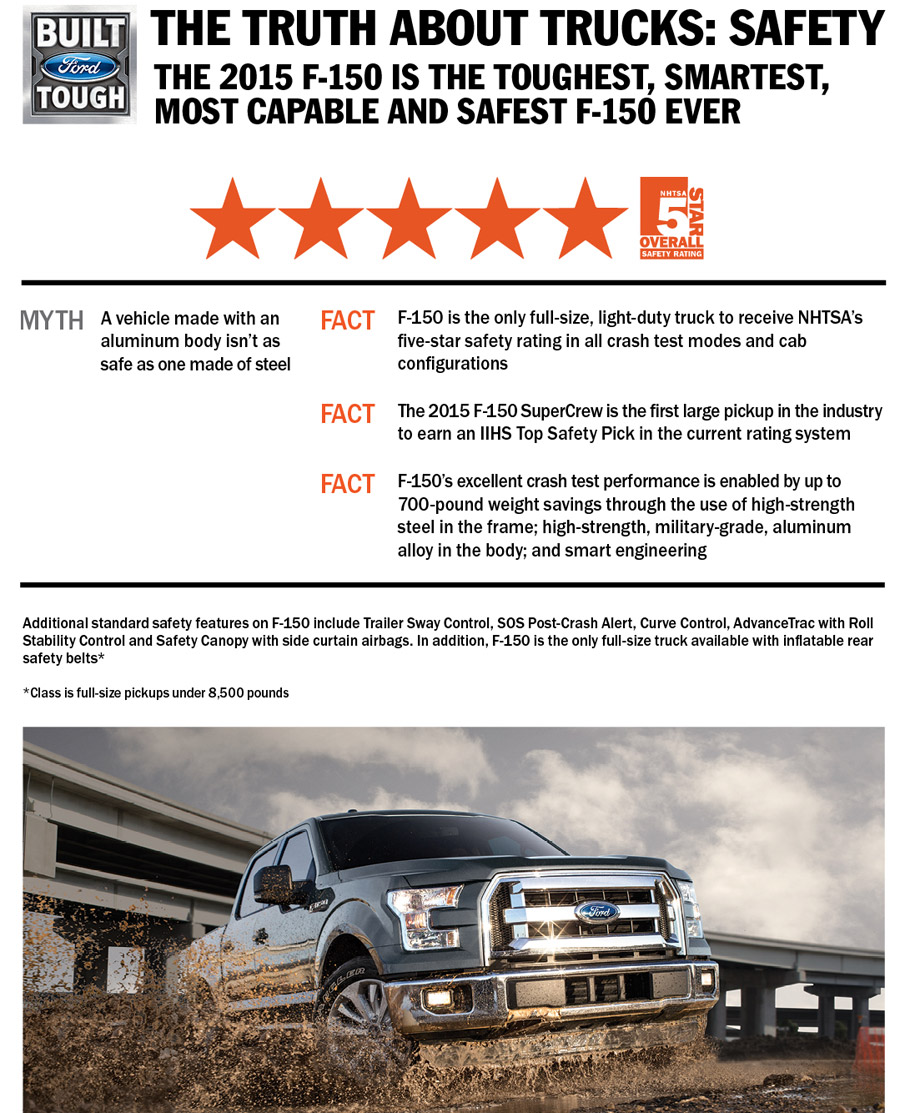 Source: Ford