Tuningwerk BMW 7-Series 760iL
BMW 7-Series 760iL received a serious upgrade package from the German specialists – Tuningwerk. The long wheelbase version of the model is boosted to whopping 720PS (530 kW) and 1090Nm (804 lb-ft) of torque.
The performance is rather impressive – 0 to 100 km/h in 3.5 seconds and a top speed of 350 km/h (218 mph). More is better, but in terms of power, but the weight has been reduced for maximum performance.
The huge car is 120 kg lighter than the original version thanks to some carbon fiber parts including lightweight carbon-ceramic brakes and a new sport exhaust system. The total weight of the car is 2030 kg.
The price is hefty, too. Tuningwerk BMW 7-Series 760iL costs €198 000, which is decent for such comfort and speed. This is the fastest full-size luxury car on the planet.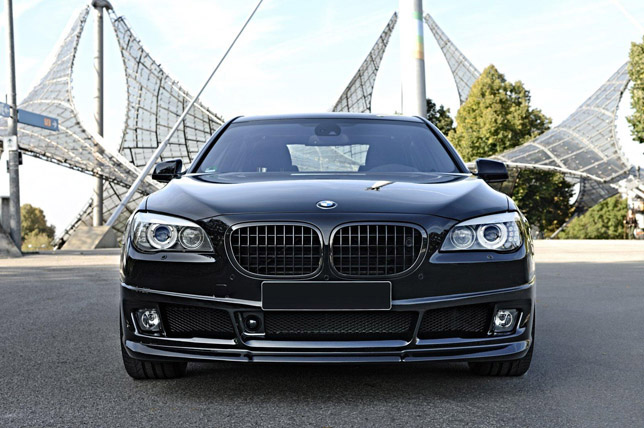 Source: Tuningwerk