Tuningwerk BMW M135i - Fast and "Ugly"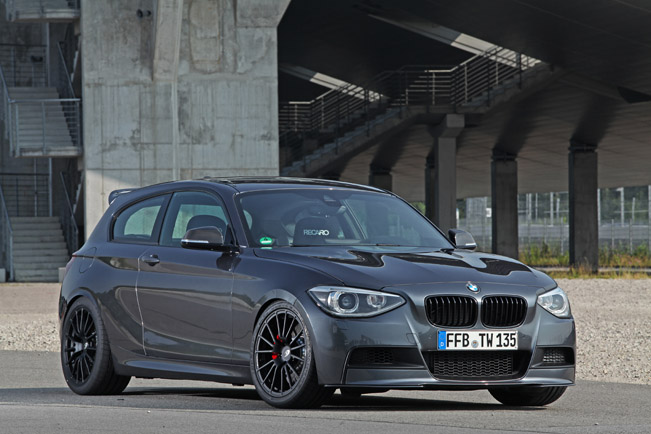 Tuningwerk has announced their latest project based on the new BMW 1-Series M135i. The top-of-range model received styling and performance upgrades turning it into a real small beast.
The 3.0 liter twin-turbocharged I6 originally produces 320HP (235 kW) and 450Nm (333 lb-ft) of torque. It can be boosted from 360HP (265 kW) to 450HP (331 kW) thanks to a sports exhaust system with a down pipe with 200 cells cat, modified turbo charger, an enlarged intercooler and an ECU re-map. Tuningwerk also offers a 2 kg lighter dual mass flywheel or a single mass flywheel with about 4,5 kgs of weight saving and a reinforced clutch.
The suspension received  triple adjustable KW Clubsport coilovers and an LSD (limited slip differential). The M135i rolls 245/40 R18 (front) and 265/35R18 (rear) Dunlop Direzza semi slicks.
Additionally, there has been installed a BMW performance braking system with Tuningwerk racing brake pads and steel flex pipes. The warm state braking values reach incredible 33 meters (about 100 ft.).
The interior gets Recaro pole position seats and a driver's cage is also available as an option.
The Tuningwerk M135i is able to lap Hockenheim GP in 1 minute and 58 seconds.
Source: Tuningwerk