What Do You Think of This Twilight Purple BMW 760Li?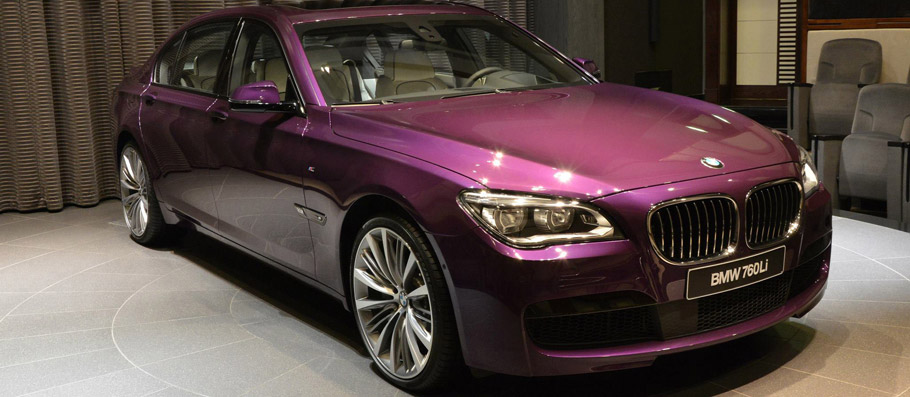 BMW's 7-Series sedan is probably one of the most luxurious models currently available on the market. Undoubtedly it is the most luxurious car in brand's lineup and being such this makes it very wanted in Abu Dhabi or Dubai … for example. The people there obviously have strange taste for colors, because we have just found on BMW Abu Dhabi's official Facebook page those stunning (literally) pictures of a purplish 760Li.
I don't think I'm capable of commenting the Twilight Purple exterior paint scheme, since I'm a girl and find it somewhat attractive (the color I mean), but … come on guys, isn't it offensive to make this 7-Series look so inappropriate?
SEE ALSO: BMW Unveils the Stunning 3.0 CSL Hommage Concept [VIDEO]
Well, ok, despite the paint finish the other things about this car are rather cool. The first thing I see after exterior is the contrasting interior. The cabin was entirely wrapped in Opal White Merino leather and features here and there Piano Black trim.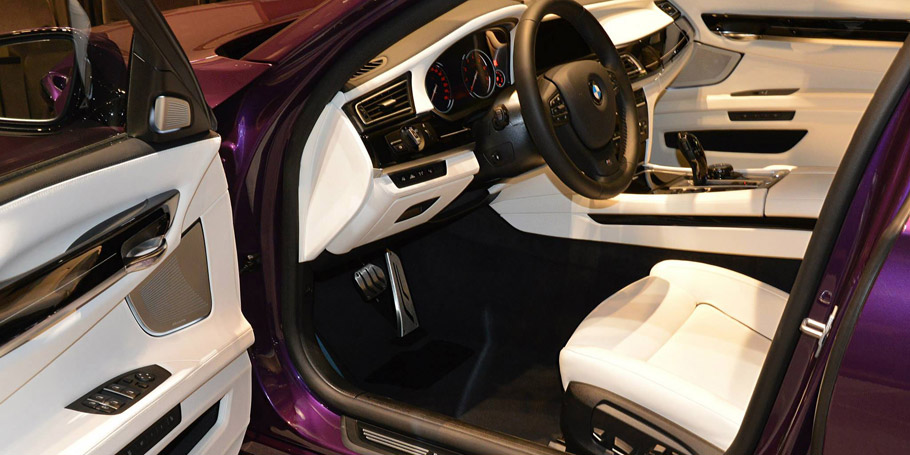 In addition, the 760 Li has been fitted with the M Sports package for more exclusivity and better driving performance. For the entertainment of the passengers take care the Bang & Olufsen sound system as well as the 9.2" monitors at the back.
V12 is what we have under the hood. The 6.0 liter engine is capable of producing 544 PS and 750 Nm (554 lb-ft) of torque, thus helping the car accelerate from 0 to 100 km/h (62 mph) in just 4.6 seconds.
Any thoughts?
Source: BMW Abu Dhabi via Facebook