US Debut For Jeff Koons' BMW Art Car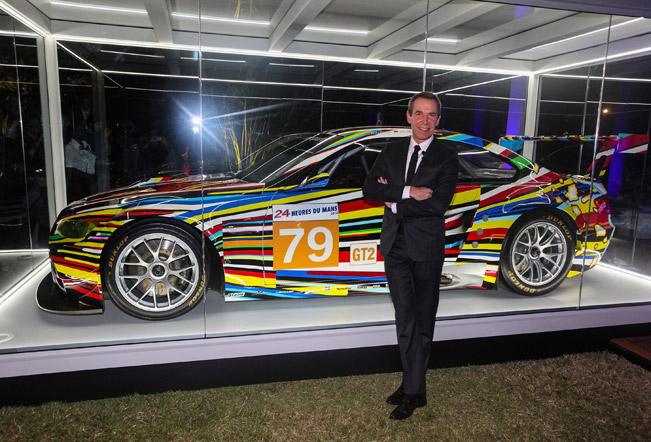 Artist Jeff Koons presented the North American premiere its own BMW Art Car. The latter is based on the M3 GT2 race car and made its debut at the opening day of Art Basel in Miami Beach.
At the event, the visitors also saw the popular Art BMWs by Warhol, Roy Lichtenstein, Stella, and Calder. Koons proudly stated that he is happy that his project is there alongside the work of these masterful artists.
The true legend on display in Miami was the legendary "rolling sculpture" created by Andy Warhol. It will be on display in Art Basel's Collectors Lounge. The pop art icon painted used as a canvas a BMW M1 which raced in the 24-hour race at Le Mans in 1979.
As a matter of fact, the BMW Art Car Collection started when French racing driver Hervé Poulain invited his friend Alexander Calder to design his BMW Le Mans 24-hour race car in 1975. And this is how the first BMW Art Car was born. Since then it is a tradition the greatest names in contemporary art to be featured in this collection by the creation of an interpretation of a BMW. As a result there are exactly 17 BMW Art Cars today.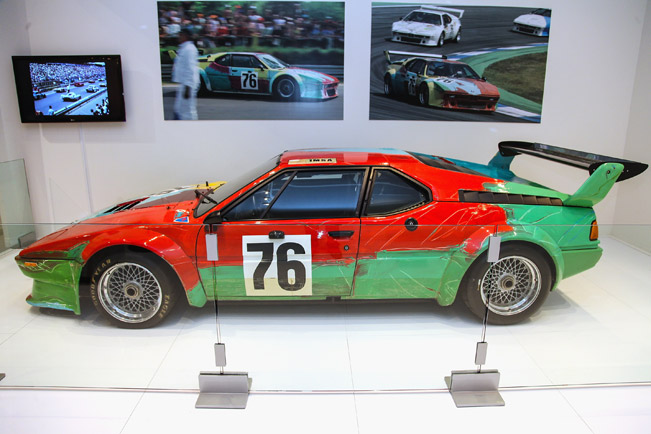 Source: BMW