Vath Mercedes R172 SLK 350
Vath has released further details and high resolution images of their latest project based on the SLK 350 R172.
The exterior modifications include a new radiator grill with one of the stars carrying the centre strut,  modified front lip spoiler, a new rear diffuser and carbon fiber trunk lip spoiler. The black sports car rides lower to the ground thanks to a set of new springs and new alloy wheels in dimensions – 8.5J x 20" front with 235/30 ZR20 tires and 9.5J x 20" rear with 265/25 ZR20 tires. When adjusted to hardness the adaptive suspension allows lowering the car within 20 and 65 mm range.
The interior modifications include a lot of carbon fiber, some aluminum and velour floor mats. As an option you can also order a new speedometer graduated up to 330 km/h (205 mph).
The performance modifications include some engine upgrades, a modified brake system, limited slip differential (LSD) and a stainless steel sport exhaust system.
There are engine upgrades for the 200 CGI, 250 CGI and 350 CGI. The most powerful model can be tuned to 330PS (243 kW) and 390Nm (288 lb-ft) of torque.
The brake system can be refreshed by a new steel braided hoses and Castrol SRF oils.
Left and right headers of the exhaust system are made from VA stainless steel. And the same car features double flow muffler with two oval muffler tips on the right and on the left side: 145 x 95 mm with flanged edges of the muffler tips. The total cost of the complete package is €25 192.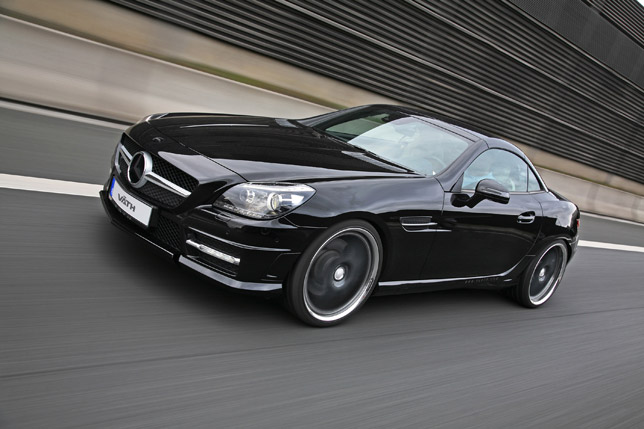 Source: Vath