2013 SRT VIPER to be built in Chrysler Group's Conner Avenue Assembly Plant
More news from Chrysler Group LLC is coming today. Chrysler has announced that it will reopen its Conner Avenue Assembly Plant in Detroit for the production of the next generation SRT Viper. The Conner facility was vacant since the end of the production of the Dodge Viper in July 2010. The good news is that from Chrysler has also confirmed that in the late 2012 a next generation Viper will return on the market as a 2013 model. To be more precise Conner Avenue will begin the manufacturing of the new Viper in late 2012. Of course Current Chrysler Group will employ firstly the people who previously worked at Conner. And the balance of the positions will be filled by hourly employees volunteering to transfer to the Conner Avenue plant. The aim of the facility is to implement a World Class Manufacturing (WCM). This is a system that is focused on reducing waste and making continuous improvements throughout the assembly process to improve quality and productivity.
To go back in history, Viper production began at first in May 1992 at the New Mack Assembly Plant. Then in October 1995 it moved to the Conner Avenue site. What is interesting here is that all Vipers that rolled off the line were hand-built in a low-volume, modular process. Over the range of 15 years, Conner Avenue employees built about 12 vehicles a day for a total of 22,070 Vipers. On the other hand, the Conner Avenue Assembly Plant was built back in the distant 1966 and purchased by Chrysler in 1995. The production of Prowler began in May 1997 and finished in February 2002. Another interesting detail about the factory is that the Viper V-10 engine production was transferred from Mound Road Engine to Conner Assembly in May 2001. Next comes the year 2003, in which the newly engineered SRT10 Roadster hit the market. In 2005 the production of SRT10 Coupe followed. With a production run of 28,056, the Viper production ended on 2d of July 2010 and as an effect the facility was idled.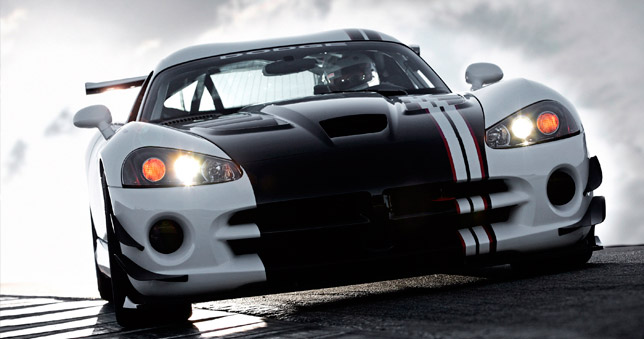 Chrysler Group LLC was formed in 2009 with the aim to establish a global strategic alliance with Fiat S.p.A. It produces Chrysler, Jeep, Dodge, Ram, Mopar, SRT and Fiat vehicles and products. In addition with the resources, technology and world-wide distribution network they reach a global scale, using Chrysler Group's aim for constant innovation. Headquartered in Auburn Hills, Mich., Chrysler Group's product lineup features some of the world's most recognizable vehicles, such as Chrysler 300 and Town & Country, Jeep Wrangler, Dodge Durango, Ram 1500, Jeep Grand Cherokee SRT8 and Fiat 500. On the other hand Fiat contributes with a world-class technology, platforms and powertrains for small- and medium-size cars, allowing Chrysler Group to offer an expanded product line including eco-friendly vehicles.
Source: Chrysler