Do You Remember the Beetle Denim? It Can Be Now Yours for $25,995 USD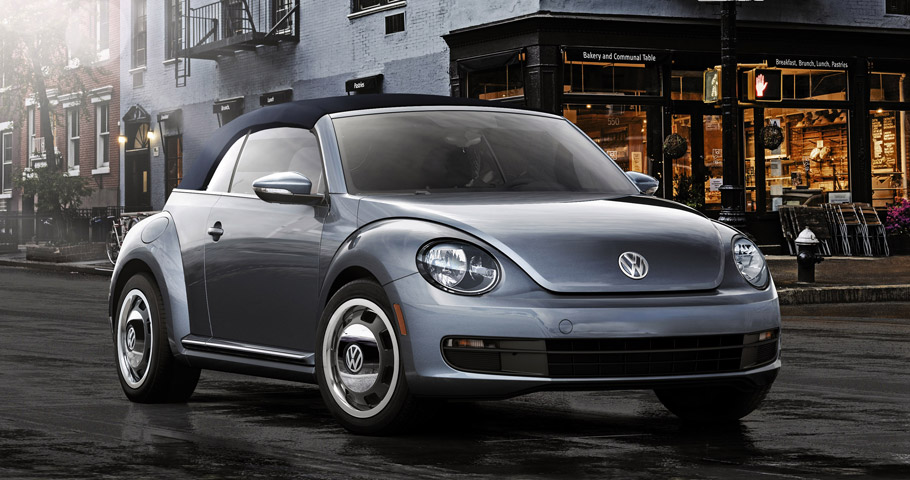 2016 Volkswagen Beetle Denim which was revealed the last November is now ready to go into the hands of the customers with a special pricing starting at $25,995 USD. The limited edition denim has many benefits over the standard Beetle Convertible and more importantly it pays homage to the iconic Jeans Bug from the 70s. Well, yes, it is a little bit modernized, I must admit.
This variant of the model is powered by the 1.8-liter TSI engine, which is turbocharged and features direct injection. The 170 hp (125 kW) and 250 Nm (184 lb-ft) are transmitted onto the road via a six-speed automatic transmission.
SEE ALSO: Volkswagen Beetle Denim: More Attractive than the Dune?
Exterior
Furthermore, customers can also chose whether to drive the model in Pure White or Stonewashed Blue exterior color. The production run will be split equally between the two colors. Making a contrast or a harmonious addition to them is the top, which has been finished in Dark Blue with a brand new textured fabric that resembles denim.
Interior & Infotainment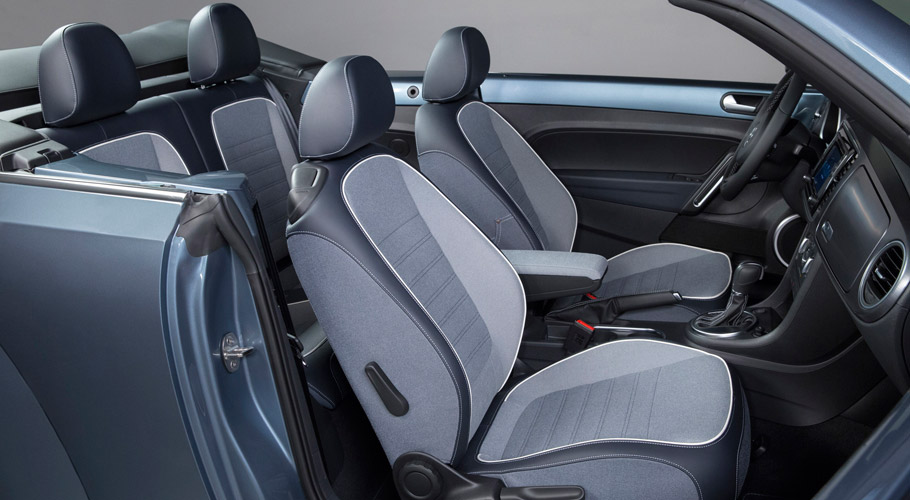 On the inside, the cabin includes unique light-blue-and-silver dashpad and jeans-inspired seat pockets with small Beetle flags in red. The light blue denim-color cloth seating surfaces also includes white piping and dark blue leatherette accents.
Another benefit of the Denim cabrio is that it will be fitted with Volkswagen MIB II infotainment system, which offers higher resolution, faster processing speeds, and great graphics.  The system also includes 5.0-inch resistive touchscreen display that comes with a host of standard features including AUX-in, SD card slots, and a USB multimedia interface with iPhone and iPod device connectivity, display for the rearview camera, and Bluetooth.
2016 Volkswagen Beetle Denim from the convertible lineup will be produced in just 2,000 units and will be offered across the United States.
Source: Volkswagen