Volkswagen Beetle Denim: More Attractive than the Dune?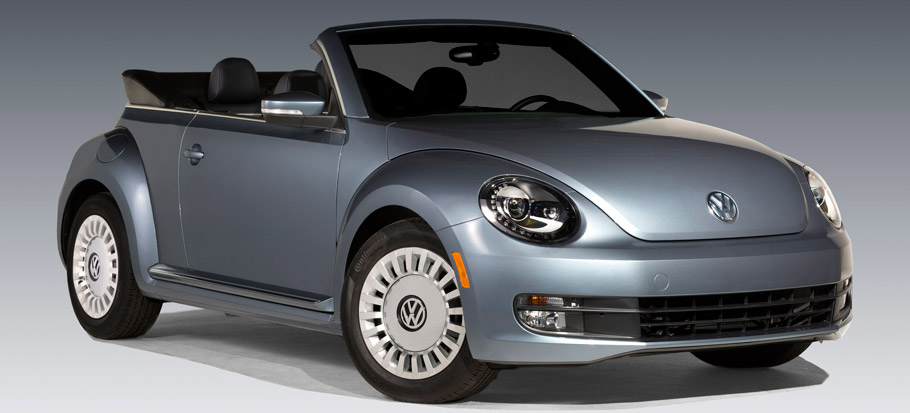 Volkswagen Beetle Denim is here to pay tribute to the legendary Beetle Jeans model from the 70s. The car has just been launched in the United States with the aim to offer a modern take on the model. Since it is a special edition, it is logical that it will be produced in a limited run. Precisely, its exclusive design elements have been added to the 2,000 production units.
Under the hood, the famous Bug hides 1.8-liter turbocharged and direct-injection TSI engine. It is mated to a six-speed automatic transmission, helping the car generate no less than 170 horsepower (125 kW) and 250 Nm (184 lb-ft) of torque.
Exterior
Just like any other Beetle, this one has the characteristic stance with the iconic posture and reminiscence of not-forgotten past. This limited edition will be offered in two exterior colors, including Pure White or Stonewashed Blue. The latter is featured in our gallery below. Volkswagen said that the production run will be split equally between the two colors, meaning that each will have 1000 numbers.
SEE ALSO: 2016 Volkswagen Dune Is Here! 
It is inevitable to see that the convertible top has been finished in Dark Blue. But what amazes is that the fabric for the top seems exactly like denim jeans. Don't worry; this is a brand new textured fabric that just resembles denim.
Interior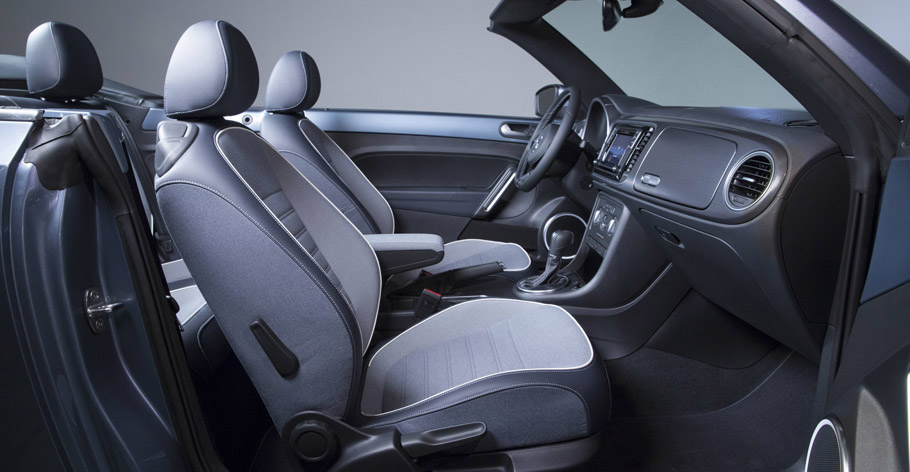 Inside, the Beetle looks as cool. The cabin features exclusive design with unique light-blue-and-silver dashboard and jeans-inspired seat pockets with small Beetle tabs in red. What is more, the light blue denim-color cloth seating surfaces also include white piping and dark blue leatherette accents.
The occupants of this special edition Volkswagen will also enjoy goodies such as company's new MIB II infotainment system. It will offer them the convenience of higher resolution, faster processing speeds, and crisper graphics. In addition, the 5.0-inch resistive touchscreen display comes with wide variety of standard features like the AUX-in, SD card slots, and a USB multimedia interface with iPhone and iPod device connectivity, reverse camera display, and Bluetooth technology for compatible devices.
Who's among the first 1000 for the Stonewashed Blue Beetle Denim? Or do you prefer the Dune?
Source: Volkswagen