Volkswagen Beetle Marks 65 Years In The United States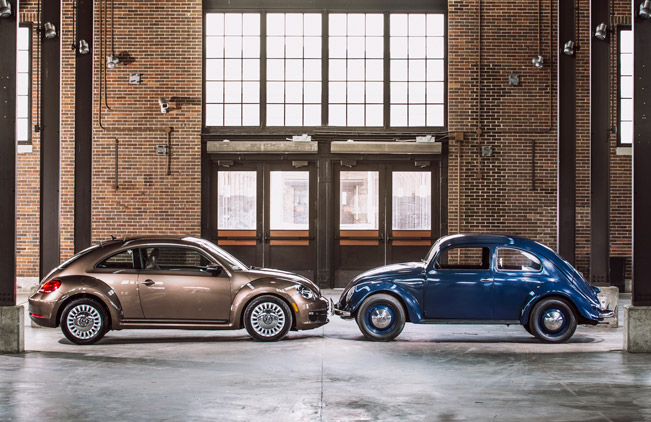 Volkswagen is celebrating this month a very special anniversary. Exactly 65 years ago the iconic Beetle arrived for the first time in the United States. In January 1949 Volkswagen Type 1, or Beetle, was shipped to New York City by the Dutch businessman Ben Pon, Sr.
The same year, the car attracted buyers, marking the first time that Volkswagen vehicles were sold in the U.S. The Beetle became later a cultural milestone for the entire generation. For 65 years, the brand managed not only to sell Beetle's around the country but also to offer eleven different models with great success. As a matter of fact, in 2013 the German company sold 407,704 vehicles in the U.S. alone.
Back in the days, Americans were drawn to the affordability and practicality of the car. They also were so charmed by its unique design, size, and fuel efficiency. 1977 marked the last Type 1, which was rolled off the production line, and the next new Beetle was introduced more than a decade later - in 1998. The vehicle paid styling homage to its predecessor. However, it featured water cooled engine and was mounted at the front.
A redesigned third-generation Beetle entered the North American market in 2011 and offered powerful and fuel-efficient engines, better handling, as well as more technology and safety features.
A week ago Volkswagen announced the pricing of 2014 Beetle, which now comes equipped with 1.8T engine that substitutes the 5-cylinder 2.5 liter one. 1.8T is direct-injected ad produces 170 hp (127 kW) and 249 Nm (184 lb-ft) of torque at 2,750 rpm. The powertrain is matched with a 5-speed manual gearbox.
Source: Volkswagen