Volkswagen Releases CC Dynamic Black Edition in Europe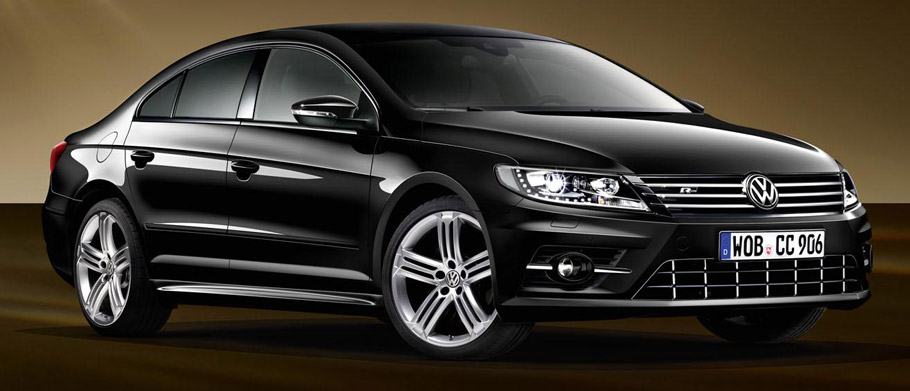 Volkswagen CC Dynamic Black has been just unveiled. It is a special limited edition series which has a name that speaks of its character a lot. The key word is of course "black" and "dynamic" signifies the untamed nature of the CC model that is highlighted by the featured engine range. This particular model features exclusive design equipment and unfortunately will be driven only on the streets of Europe.
Exterior
The all-black Dynamic Black CC rides on sporty 18-inch "Talladega" alloy wheels and it is equipped with new bi-Xenon headlights and fog lights. Volkswagen has also given it the expressive R-Line package that adds more athletic front bumper.
SEE ALSO: Volkswagen Unveils the Polo Sedan Facelift
Interior
The occupants will enjoy Nappa leather seats with decorative stitching in Art Grey. This treatment has been applied for the center armrest and steering wheel as well. VW said that it has also included a new navigation system as a standard.
Powertrain
This special edition CC Dynamic Black can be equipped with the 1.4-liter TSI engine or the 2.0-liter TDI. The first one generates 150 hp (110 kW), while the second can have two output variants – 150 hp (110 kW) and 184 hp (135 kW). The engines can be mated to either the standard six-speed manual or the available seven-speed dual clutch transitions.
Pricing
Volkswagen CC Dynamic Black will be distributed only in Europe, to be more precise – in Germany. It has a starting price of 38,200 euros and is currently available to order.
Source: Volkswagen