Volkswagen Cross Coupe Concept II - 1.8 l per 100 km (157 mpg)
Volkswagen has announced the Cross Coupe concept at the Tokyo Motor Show last year, which is powered by a plug-in petrol-electric hybrid system. Now, it is turn to a new model - Cross Coupe Concept II. The vehicle will make its official debut at the 2012 Geneva Motor Show in few days.
The new Cross Coupe Concept II will have even more frugal plug-in hybrid drivetrain boasting a superb 157 mpg fuel economy. The drivetrain includes a turbodiesel direct injection engine (TDI) and two electric motors with overall power of 306PS (225 kW). As we mentioned, the fuel consumption is as low as 1.8 l/ 100km and 46 g/km of CO2. The performance is also at decent level, because the SUV can reach speeds of 220 km/h (137 mph). Really, these will be amazing achievements considering the weight of 1 858 kg.
Further information about the Cross Coupé will be available when it makes its debut at the Geneva Motor Show on Tuesday 6 March.
Check out the previous Cross Coupe Concept here.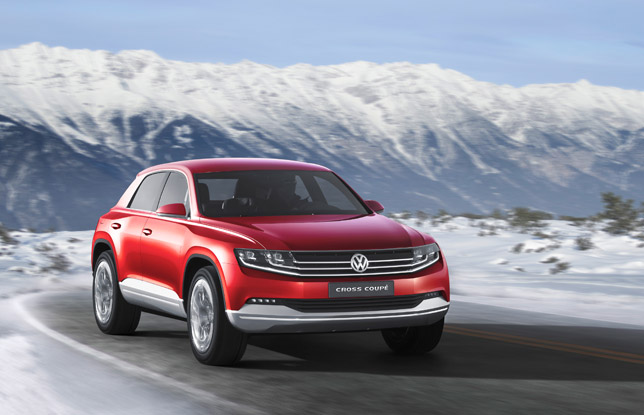 Source: Volkswagen