Volkswagen Delivered The First XL1 to a Customer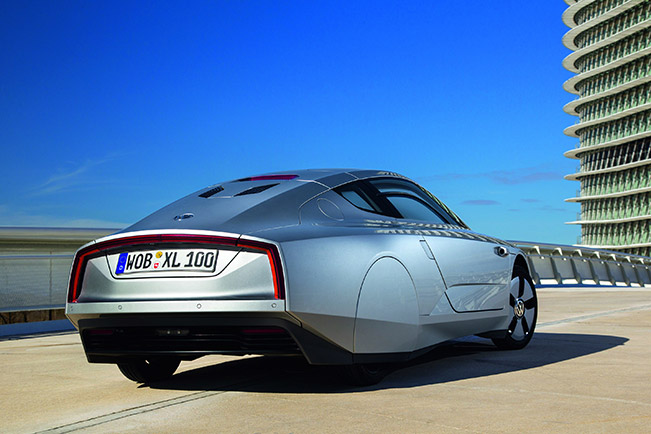 Volkswagen has finally delivered the first  XL1 to a German customer. The remarkable engineering achievement (XL1) took years of development. Still, it has been whipped by a lot of eco-friendly vehicles, which cost significantly less than €110,000.
The manufacturer didn't comment anything interesting about the significant event. The car boasts an onyx white exterior and a titan black and pearl gray interior.
Volkswagen XL1 is powered by a plug-in hybrid powertrain including a 0.8 liter two-cylinder TDI engine with 48HP (35 kW) and a 27HP (20 kW) electric motor and a 5.5 kWh lithium-ion battery. The car features special lightweight carbon fiber reinforced plastic construction and incredible aerodynamics. It adopts the classic "tear drop" shape and utilizes innovations such as removing traditional wing mirrors and replacing them with small cameras called e-Mirrors which transmit exterior images to interior displays.
The result of all this technology is awesome – 0.9 liters / 100 km, which is 313.8 mpg UK or 261.3 mpg US. Volkswagen XL1 can travel up to 50 km (31 miles) only on electricity.
The XL1 is handcrafted using small series production processes.  An initial production run of 250 XL1 vehicles will be made.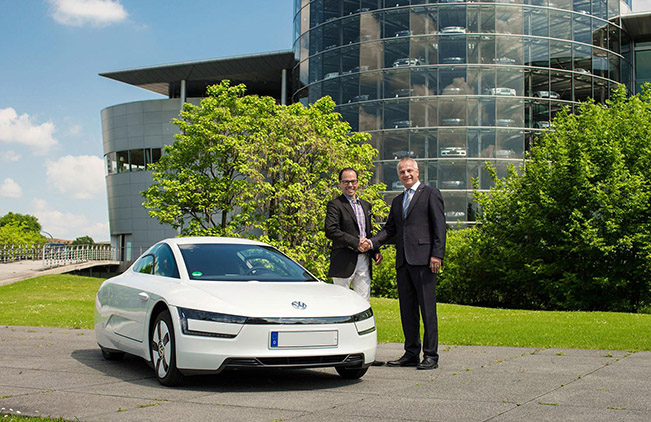 Source: Volkswagen