Volkswagen Golf GTI Heartbeat and Golf R Variant Performance 35 debut at Wörthersee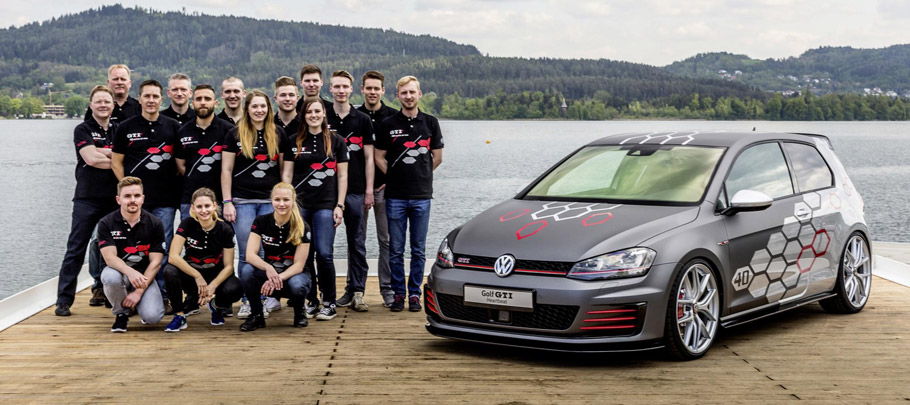 This year marks the 40 years of the Golf GTI and this only means that at the annual meeting at Wörthersee, we will see some very cool and one-off projects. Like these two. The first one is a show car called Golf GTI Heartbeat and made by Volkswagen's apprentices. The other one is the Golf R Variant Performance 35 with 350 PS (257 kW).
Golf GTI Heartbeat
The heart is beating faster with this one. Made by 12 trainees from Volkswagen and Sitech Sitztechnik, the 400 PS (295 kW) Golf GTI Heartbeat has fantastic looks, sound and contrasting color scheme. There is even a honeycomb design and heartbeat symbols to match the general idea. In addition, important highlight is the sound system with 1,360 watts from seven speakers.
The exterior highlights here include exterior in reflex silver metallic with the roof and front end covered in a contrasting dark grey foil; the aforementioned GTI honeycombs in bright tornado red with contrasting dark and light grey, which delivers additional design accents on the bonnet; the closed roof and on the wings; the high-gloss body kit and 20-inch wheels featuring wide tires on BBS aluminum wheels.
SEE ALSO: The most powerful Golf GTI Clubsport broke a record! Check details here
The interior is as impressive. At the front the car features two folding bucket seats taken from the Golf GTI Clubsport S. They have been decorated by a crystal grey embroidered "40" emblem on the headrest and honeycomb perforations with a red background on the back rests. The same motif is repeated on the door insets.
At the back, the rear seats and the luggage space have been substituted with high-end sound system with 1,360 watts from seven speakers and a special HIFI system with LED lighting and engraved glass covers.
Golf R Variant Performance 35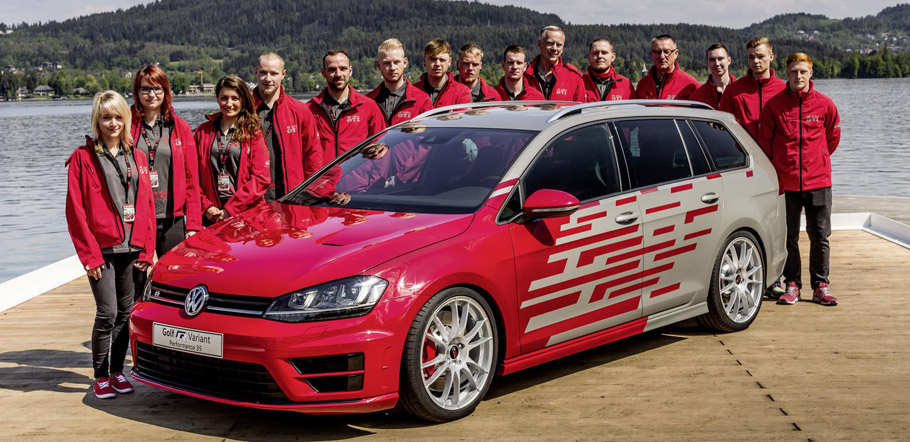 This Golf is created by the apprentices from the Volkswagen's plant at Zwickau. It will have its premiere nect to the Heartbeat project. Here the number "35" refers to the boosted power output of 350 PS (257 kW) and Wörthersee 35th edition.
To go into details, the highlights of the show car include multi-layer paintwork featuring quartzite and tornado red colors. At the front, the bonnet also includes two ventilation slots. On the inside, the design of the cabin has been harmonized with the exterior color scheme. However, the roof liner has been individually modified with the help of airbrush techniques and also features LED stars.
Again, there is a high-end sound system installed in the cargo space. It comprises of 12 speakers, which have an outputof 2,500 watts. Nevertheless, the cargo space can be fully used and is equipped with an electrically retractable cargo floor.
Wörthersee will be exciting this year!
Source: Volkswagen