Volkswagen Golf IV R32 by HPerformance - 650HP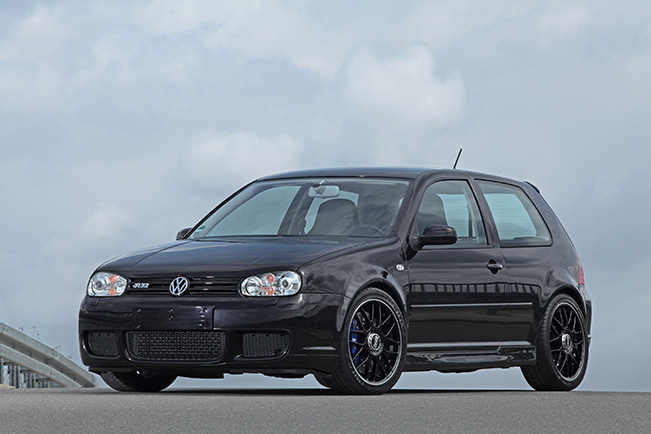 HPerformance presented a highly-tuned Volkswagen Golf IV R32. The top-of-range Golf Mk4 boasts a 3.2 liter naturally aspirated V6 petrol engine with 241HP (177 kW) and 320Nm (237 lb-ft) of torque.
HPerformance equipped the engine with other radius rods, Precision-PT6235 turbocharger, complete custom air intake system as well as a catch tank and an additional fuel pump. There is also a new flap-controlled exhaust system. The result is epic – between 500 and 650HP (478 kW). It interesting that the team of specialists has reduced the displacement of the engine to 3.0 liter. No idea why, but seems legit.
Other upgrades include a big brake system including - 356x32 mm front and 304x28 mm rear discs with corresponding calipers. There is also a new Bilstein B16 coilover suspension combined with H&R stabilizers.
Last but not least are the new carbon tube, upholstery and fire extinguisher for the second load compartment. There are new Recaro race seats, an electronic boost controller and some carbon fiber elements.
The complete conversion costs no less than €20,000, which is a bit pricy considering you will drive a 15-year old Volkswagen Golf. However, the extreme petrolheads will really love it and there is no doubt that a lot of Mk4 R32 Golfs will get their additional punch.
Source: Volkswagen