Volkswagen Jetta CC [render]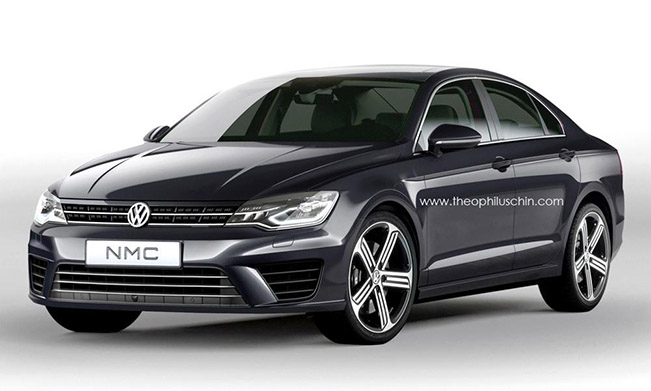 TheophilusChinhas published two render pictures of Volkswagen Jetta CC based on the recently introduced the new midsize coupe – NMC Concept. The changes are not significant, but the Jetta CC definitely looks better.
NMC Concept was exhibited a few days ago at the 2014 Beijing Motor Show. The Jetta CC comes with different front bumper, rear diffuser and taillights, while the smaller wheels will be more suitable for production model. They will also improve the comfort. Although a Jetta CC is rumored, Volkswagen didn't release any official information about this model. According to recent report, the NMC Concept previews a production model set ride on the next-generation Jetta platform. It will utilize the MQB platform and is expected to see the be introduced sometime in 2016.
Volkswagen US has recently unveiled the 2015 Jetta Facelift, which is expected to make official debut  at the 2014 New York Auto Show. The new Jetta Sedan has some styling changes for the exterior and the interior. The engine range is also updated as well as the optional equipment.
2015 Volkswagen Jetta Facelift US still rides on the PQ35 platform (Golf V), but the engine line-up now features a four-cylinder 2.0 liter TDI with 150HP (112 kW), which 10HP more. It will return 32 mpg US in city, 45 mpg US on the highway and 37 mpg US on combined cycle.