2015 Volkswagen Lamando with Première in China [VIDEO]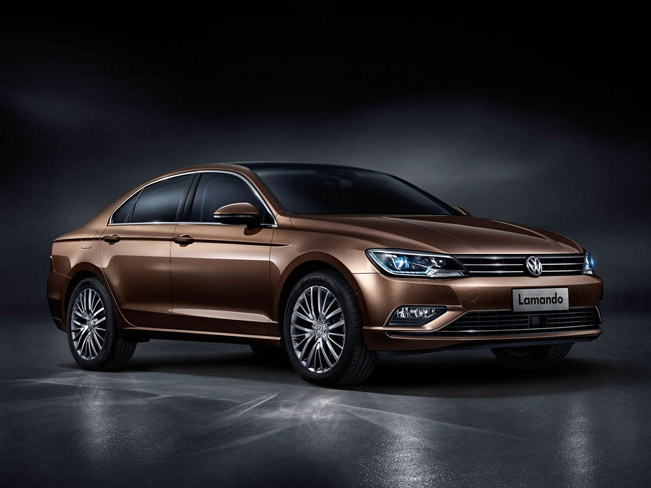 2015 Volkswagen Lamando is another car that the western world will see only in pictures. The model has just made its debut in China at the Chengdu Auto Show. The good news however, is that the Lamando is the Chinese version of the popular sporty Volkswagen CC. The model was previously known in the country as Volkswagen NMC. It is built on the MQB platform, which is the same platform utilized for the Golf VII.
The car will be manufactured in China by the Shanghai-Volkswagen joint venture. In fact, there are rumors going that the model will be also produced in Mexico, but Volkswagen hasn't confirmed anything yet. Although the Lamando is dubbed as a "four-door coupe" it definitely looks like a sedan to us. Another proof for that is its boot volume which is of 500 liters (17.6 cu-ft).
The car will be driven by either of these to engines: 1.4 TSI and 2.0 TSI four-cylinder petrol units. Both will be coupled with a seven-speed DSG transmission. 2015 Volkswagen Lamando will be launched on the Chinese marked in November this year. The pricing will begin at around 180.000 yuan which is approximately 29.000 USD. The Chinese name of the car is Ling Du (凌渡).
Video Source: YouTube
Source: Volkswagen via carnewschina