2014 Volkswagen Polo Gains New Engines And Technology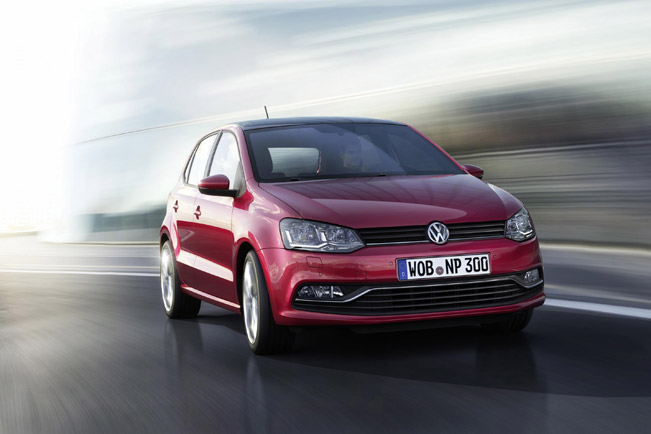 The facelifted 2014 Volkswagen Polo has been unveiled and it includes a range of new technologies and efficient engines, next to the interior and exterior refinements. The new technology equipment will be familiar to this found in the new Golf model, making an emphasis on safety, practicality, comfort and efficiency.
For instance, the new Polos will be equipped as standard with an Automatic Post-Collision Braking System that automatically brakes the car after a collision in order to minimize the kinetic energy and the chance of a second impact. Optional features here include Driver Alert System and Front Assist with City Emergency Braking and Automatic Cruise Control.
The Sport Select suspension system is also available as an option. It utilizes electronically controlled dampers to switch between two suspension settings, while the new electro-mechanical steering system enhances efficiency and delivers precise control.
The Polo range will also get Volkswagen's modular infotainment system, which includes touchscreen system with proximity sensor and a function that reacts to wiping movements by the fingers.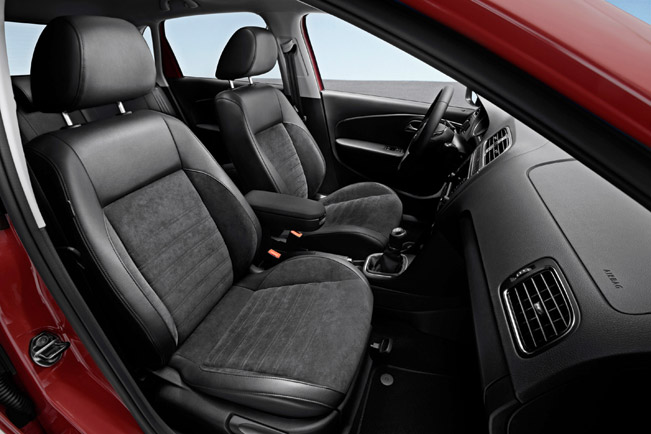 More importantly however, is what lies under the bonnet of the 2014 Polo. There are bein introduced three- and four-cylinder petrol engines: two 1.0-litre MPI units, with 60 hp (44 kW) or 75 hp (55 kW) and two 1.2-litre four-cylinder TSI engines with 90 hp (66 kW) or 110 hp (80 kW).
The 1.4-litre TSI powertrain with cylinder deactivation (ACT) has been refined and now delivers more power - 150 hp (110 kW). The range-topping Polo GTI will be introduced on the market in 2015.
Furthermore, the diesel-powered Polo BlueMotion will be replaced with petrol-powered Polo BlueMotion TSI, which offers 68.9 mpg on the combined cycle and emits just 94 g/km of CO2 thanks to its turbocharged three-cylinder 1.0-litre engine. The latter generates 90 hp (66 kW). Diesel power can also be ensured by the two new three-cylinder 1.4-litre TDI units with 75 hp (55 kW) and 90 hp (66 kW).
There hasn't been done much regarding the exterior. The lines on the redesigned front bumper and grille are more precise now and include a chrome line that divides the front fog lights. As an option, Volkswagen is offering LED headlights, while at the rear there are standard new lights and a new bumper. The Polo runs on five new alloy wheel designs that complete its visual stance.
At last, the interior enhancements include wholly redesigned instruments, a new steering wheel and refreshed centre console with new heating and ventilation controls. Full details and specifications about 2014 Volkswagen Polo will be announced in April. Deliveries are expected in late July.
Source: Volkswagen