Volt, Orlando, Cruze, Camaro – four see chevrolet's future!
Not one, nor two nor even three major debuts is good enough for Chevrolet – the 2008 Paris Motor Show will see four brand new cars sharing the limelight as the company proves its commitment to growing its sales in Europe.
The production version of the Volt, unveiled as part of GM's centenary celebrations on September 16, is the latest all-new model to join the Paris show line-up, which also includes the all-new Cruze saloon, Orlando Show Car and production version of the Camaro.
World premiere: Cruze
On sale in the UK next spring, the Cruze is the first of Chevrolet's new wave of truly global products. Its four-door coupe-like profile raises the bar in terms of styling in the value compact car segment, while Chevrolet's distinctive double-decker grille and concave shoulder line further illustrate the focus on styling.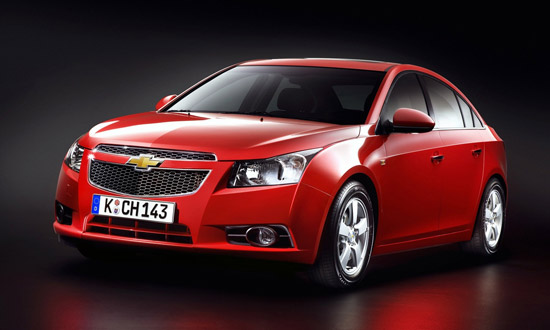 Inside, Cruze features a driver-friendly twin-cockpit interior layout, with high quality materials and smart blue-backlit dials giving it an upmarket feel that buyers wouldn't necessarily expect from a value brand.
The UK market specification will feature a range of 1.6 or 1.8-litre petrol engines, or a common-rail 2.0-litre diesel.
World premiere: Orlando Show Car
Chevrolet's first entry into the European seven-seat compact MPV market, the Orlando promises rugged styling, dynamic ride and handling, a high quality interior and a practical seven-seat 'theatre-style' seating layout that offers fantastic levels of practicality.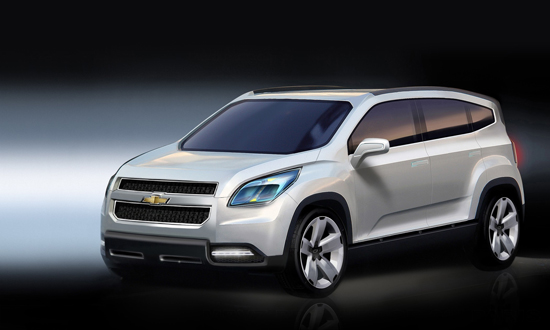 While the Orlando is very much a show car in its current form, it signals the production intent of such a vehicle – a production model based on the concept will debut in 2009.
European premiere: Volt
The production-ready version of the Chevrolet Volt E-REV (Extended-Range Electric Vehicle) clearly illustrates GM's commitment to providing viable low emissions motoring. Powered at all times by an electric motor, but with a petrol engine to operate as a generator when the battery is depleted, the Volt has the ability to travel up to 40+ miles with absolutely no exhaust tailpipe emissions whatsoever.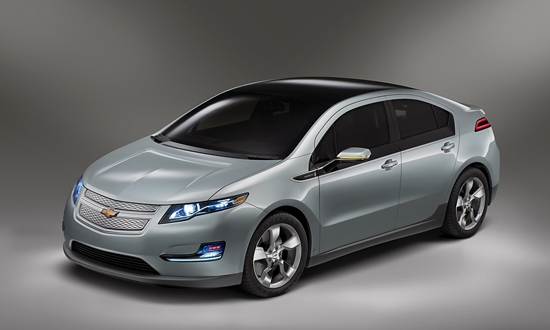 Unlike conventional electric cars, which have a limited range, the Volt's additional petrol engine means that the car can continue to run once the battery is discharged, as the engine then generates power to boost the battery that powers the electric motor.
Yet despite its revolutionary drivetrain, the Volt does not compromise on practicality – it's a full-size four-seater saloon car, with excellent luggage and passenger space and stylish, contemporary looks. Production begins in 2010.
European premiere: Camaro
A legend reborn! The production Camaro makes its show debut at Paris, and features modern styling that is faithful to that of the original 1967 Camaro – a car with a very important place in the history of American motoring.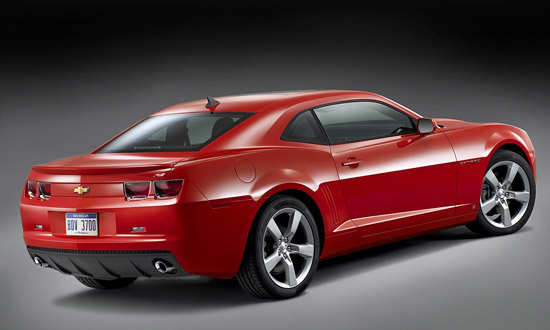 Despite its heritage-based styling, the Camaro is every inch the modern performance car, with an advanced chassis and a mighty 400PS, 6.2-litre V8 engine. Sales of the Camaro begin in the USA next year, with European sales following in 2010.
Chevrolet sold over 457,000 cars in Europe in 2007, and is on target to further that growth in 2008. A total of 18,360 of those were sold in Britain, an increase of almost 27.6 per cent over the previous year, while Chevrolet's UK sales in 2008 are up 12 per cent compared to the same time in 2007.