The great news from Chevrolet continues. This time it does not involve the Camaro but the more mainstream Volt model, which is currently going on sale. With the production of the second generation model Chevy is aiming at new customers of the ever-expanding electric plug-in family. The good news here is that the price of the car is lower than that of the pervious generation with more than thousand dollars.
But this does not compromise on the values and technology added in the car. As a matter of fact, the vehicle is equipped with more features than ever, and this makes it even more attractive. In addition to this, the next-generation Volt will also deliver the ability for a longer drive between gas fill-ups.
SEE ALSO: Chevrolet Announces More Details about Gen 6 Camaro
To go further into details, Chevrolet announced that it has estimated that drivers who charge regularly can expect to cover more than thousand miles between fill-ups. This basically means that the 2016 Volt will also offer great fuel economy. It has been rated at 102 MPGe on electric and 41 combined mpg on gasoline power.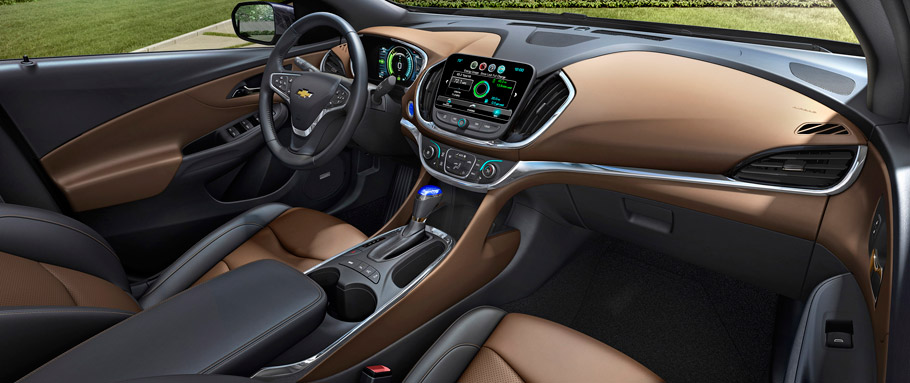 Another interesting fact is that the Volt can cover up to 50 miles solely on electricity within a single charge. This is actually 31-percent improvement over the first-generation model.
Speaking of pricing, this of the new generation Volt begins at $33,995 USD. As mentioned, this is almost $1,200 USD less than the first-gen variant. This will definitely urge many of us to go more "eco", wouldn't it?
PRESS RELEASE
DETROIT – The Chevrolet Volt is poised to continue to bring new owners to the electric plug-in family. Pricing will be as low as $26,495 after the full federal tax credit of $7,500. (Federal tax credit can range from $0 up to $7,500.) In California, the vehicle's largest market, residents of the state will be able to purchase the all-new Volt for as low as $24,995 after state and federal incentives.  
The 2016 model will start at $33,995 MSRP, including an $825 destination fee (excluding tax, title, license and dealer fees). This is almost $1,200 less than the current-generation Volt.
"The next-generation Chevrolet Volt delivers more technology, the ability to drive further between gas fill-ups and now with even more value to our customers. It's what our loyal Volt owners told us they wanted," said Steve Majoros, director, Chevrolet Marketing. "We are confident we will continue to attract new customers to Volt with the vehicle's product improvements and attractive price."
The Volt continues to be a success with the brand, with nearly 70 percent of Volt owners trading in a non-GM product or adding to their household fleet in 2014, the highest of any Chevy nameplate. The number one trade-in for the Volt is the Toyota Prius. To date, more than 75,000 first-generation Volt owners have driven hundreds of millions of EV miles.
Volt owners who charge regularly can expect to drive an estimated 1,000 miles or more between fill-ups, based on GM testing. The 2016 Volt will provide owners with impressive fuel economy of a GM-estimated 102 MPGe (electric) and 41 combined mpg on gasoline power.
The new Volt will offer a GM-estimated 50 miles of all-electric driving range on a single charge, a 31-percent improvement over the first-generation Volt. This means new Volt owners should anticipate that approximately 90 percent of trips in a new Volt will be driven all-electrically.   
Founded in 1911 in Detroit, Chevrolet is now one of the world's largest car brands, doing business in more than 115 countries and selling around 4.8 million cars and trucks a year. Chevrolet provides customers with fuel-efficient vehicles that feature engaging performance, design that makes the heart beat, passive and active safety features and easy-to-use technology, all at a value. More information on Chevrolet models can be found at www.chevrolet.com.
Video Source: YouTube
Source: Chevrolet