Volvo Starts Production of S60 and V60 Polestar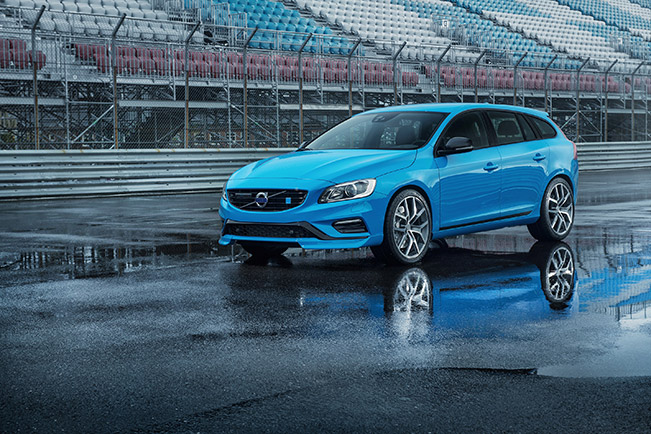 Volvo has already started production of the new S60 and V60 Polestar in the Torslanda factory plant. The first cars have left on their way to customers around the world.
"We are very happy to see the first ever complete production cars from Polestar be built in the Volvo factory. It is a satisfying result of many hours of work by the people of Polestar and Volvo behind this," said Henrik Fries, S/V60 Polestar Technical Project Manager.
"We are delighted to see the first cars leave the factory and it has been an exciting journey together with Polestar to see these cars from the drawing board until the actual finalized product being produced with us on the factory line," added Magnus Hellsten, Vice President Car Manufacturing Europe at Volvo Cars.
A total of 750 cars will be produced of the S60 and V60 Polestar model this year, heading to customers in Canada, the Netherlands, Japan, Sweden, Switzerland, United Kingdom and the USA.
The new Volvo S60 and V60 Polestar features a thoroughly developed chassis with high performance dampers and brakes which in combination with four-wheel drive and a mighty turbocharged 6-cylinder engine creates a driver's car for all year.
Performance
Top speed 250 km/h (155 mph) – Electronically limited
Chassis
Polestar Öhlins shock absorber system
Polestar bespoke rims, 8J x 20" ET53 with 245/35R20 tyres
Engine
6-cylinder inline T6 engine, 2953 cc
350HP (257 kW) at 5,700RPM
500 Nm (369 lb-ft) at 2,800RPM
New twin-scroll Borg Warner turbo
Polestar 2.5" stainless full-flow exhaust system with twin 3.5" tail pipes
Weight
V60 Polestar: 1,822 kg (4,017 lbs)
Transmission
AWF21 automatic gearbox with paddle shift system
Polestar transmission calibration for faster gearshifts, launch control and curve-hold functionality
Polestar Haldex calibration for more rear torque dynamic distribution
Polestar calibrated stability control system
Brakes
Front: Polestar/Brembo 6 piston brake calipers
371 x 32 mm ventilated and floating Brembo discs
Rear: 302 x 22 mm ventilated discs
Source: Volvo