Vorsteiner Adds to the Mercedes-Benz CLS 63 AMG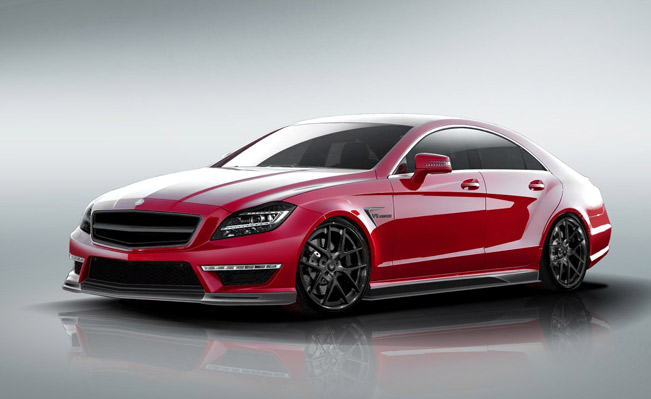 The sleek and exciting Mercedes-Benz CLS 63 AMG just got a bit more interesting thanks to the guys at Vorsteiner. Yup, they are back with more carbon fiber than ever. Once glued to the 518 four-door coupe, this kit will represent Vorsteiner's idea. for a higher state of elegance and performance.
The complete set consists of a front add-on spoiler, a hood grill replacement, fender grill replacements, side skirt panels, a rear lip spoiler (on the trunk) and a rear diffuser – all in carbon. For a more finished look, the Vorsteiner CLS 63 AMG also comes with a choice of 19, 20 and 21-inch forged aluminum wheels, some stainless or titanium sports exhaust pipes for that extra thunder and some custom embroidered floor and trunk mats,
The Mercedes-Benz CLS AMG 63 is the flagship of the range if we don't count the lunatic one with the AMG performance package. It's naturally aspirated V8 engine develops 518 hp and 700 Nm of torque. That means a time of 4.4 seconds on the zero to sixty run. That's pretty impressive, when you consider that inside there's seating for four, and climate control and a bag of other electric gizmos that add a humongous amount of weight. Will the Vorsteiner Mercedes-Benz CLS 63 AMG fare better or has it been compromised with all those bits sticking out of it? A test drive might help form a decision.
Source: Vorsteiner