Vorsteiner Mercedes-Benz CLS 63 AMG Photo Shoot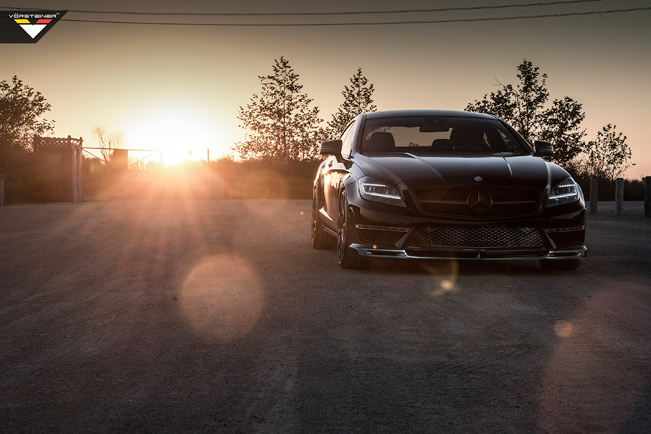 Vorsteiner's Mercedes-Benz CLS 63 AMG came out quite some time ago. Apparently, customer response was good because the project is still alive and kicking.
Hence, this gorgeous photo shoot of a black CLS 63 AMG wearing the same Vorsteiner suit. Actually,  "suit" is a massive overstatement. Maybe its the discrete nature of the thing that made it has made it popular among gear heads. There isn't much on the CLS apart from the front add-on spoiler, rear diffuser, and decklid spoiler. The exposed carbon-fiber is a nice touch though.
We weren't sure at first, but our team of forensic scientists and IT experts...erm... zoomed in on some of the pictures and concluded that the wheels on this CLS 63 AMG, at the time of the photo shoot, were from Vorsteiner's VS-160 line, presumably 20 inches in diameter.
Nothing else to talk about really. Still, no better way to wrap up the day with some eye candy, right?
Recently Vorsteiner released a yet another photo shoot of a previous project of theirs. Wonder how long are they going to keep this up and deprave us from new stuff.
Source: Vorsteiner