Vorsteiner Porsche V-PT Panamera
Vorsteiner has also released Porsche V-PT Panamera. The project is based on Porsche Panamera Turbo powered by a 4.8 liter twin-turbo V8 with 500 PS (368 kW) and 700 Nm (516 ft-lbf) between 2250 and 4500RPM.
The package of Porsche V-PT Panamera includes a front bumper package, a pair of side skirts, a rear bumper package, a ductail spoiler. There are also V-PT Titanium sports exhaust system.
Porsche V-PT Panamera stands on three-piece Concave forged wheels fitted with Michelin PS2 ultra-performance tires.
There is no doubt, that this is the ultimate sports saloon!
V-PT
V-PT Front Bumper Package
V-PT Side Skirts
V-PT Rear Bumper Package
V-PT Ducktail Spoiler
V-PT Titanium sport Exhaust
V-309 3-Piece Concave Forged Wheels
Michelin PS2 Performance Tires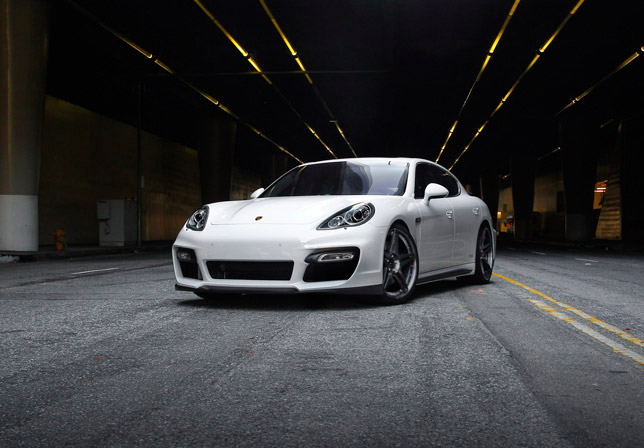 Source: Vorsteiner