VW Golf 6 GTI by GTI35.com
GTI35.com has introduced the tuning scene a remarkably-packed VW Golf 6 GTI, designed especially for the performance model's 35 years anniversary celebrations.
Finished in sleek-looking titanium body color, the special-edition Golf 6 GTI by GTI35.com boasts an exclusively tweaked plant with 260 horsepower (191 kW) and 360 Nm of peak torque.
Furthermore, a set of custom-tailored 19-inch OZ Racing Quaranta ultra-light alloys and a ride-height lowering calibrated to the high-performance tires lend the Golf 6 GTI more athletic stance and improved dynamics.
Available in both styles, two- or four-doors, the VW Golf 6 GTI by GTI35.com has a starting price tag of 32,800 Euros, including VAT.
Thanks to its boosted output figures and the six-speed DSG dual-clutch transmission, the retrofitted Golf 6 GTI is capable to accelerate from standstill to 100 km/h for 6.4 seconds flat, on its way to a top speed of 255 km/h.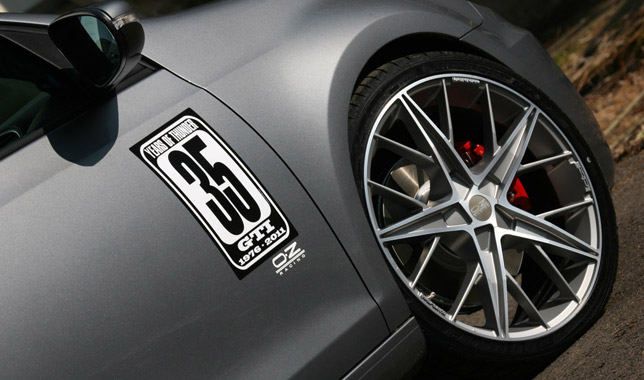 Source: Automediapool