Walter Röhrl and Porsche Carrera 904 GTS: Two legends united
Walter Röhrl is one the best professional racers, who the world has ever seen. When you add another legend – 1964 Porsche Carrera 904 GTS and a race track, you will get a lot of action.
Mr. Röhrl drove in WRC in the 1970s and 1980s in the famous Group B. He also won the Monte Carlo Rally four times driving for four different brands.
Porsche 904 GTS is powered by 2.0 liter flat-four engine with 201PS (148 kW) mated to a 5-speed manual gearbox. The specific output hp/liter is 100.7, which was a true achievement back in 1964. The acceleration to 100 km/h takes less than 6 seconds.
The Porsche 904 rides on coil springs with unequal-length A-arms in front. The wheelbase is 2 300 mm, track front and rear 1 310 mm, height 1 100 mm, and ground clearance of 120 mm on 15" wheels. Frontal area was only 1.3 m2, which means a drag coefficient of 0.34.
But enough data! Just enjoy the video and see some true performance.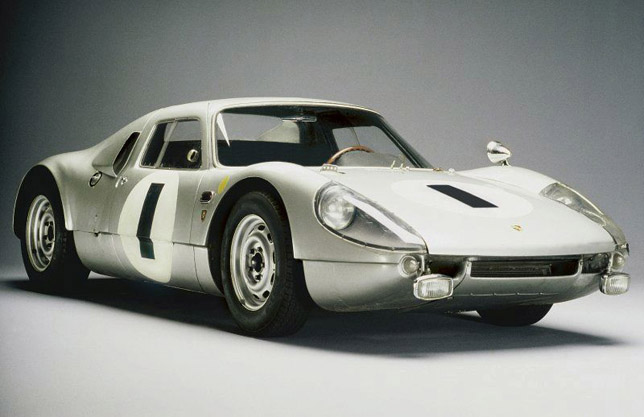 Technical specifications
Engine
Drivetrain layout: Mid-engine RWD
Engine Type: Flat-Four
Bore x stroke: 3.62 in (91.95 mm) x 2.91 in (73.91 mm)
Displacement, ci/cc: 120/1966
Compression ratio: 9.8:1
Max SAE net horsepower: 198 hp (148 kW)
Specific output, hp/liter: 100.7
Weight to power, lb/hp: 5.4
Transmission: 5-speed manual
Performance
Drag Coefficient: 0.34
0-60 mph (97 km/h) : <6 seconds
Top speed: 160 mph (260 km/h)
source: Porsche