Wheelsandmore Enhances a Lucky Lambo Aventador

Despite being not that many worldwide and being expensive, Aventador LP 750-4 SV remains visually stunning and performance excellent vehicle. And in a case you fed up with such a monster, there is good news. People from Wheelsandmore decided to tweak the sweetie and geared it with numerous features that make it outstanding.
The tuning brand decided to start where the Lamborghini manufacturer has stopped. The engineers madewonders with the weight reduction via the added customized 2-part full-carbon rim FIWE ultra-light forged wheels and the especially created and handcrafted exhaust system with integrated valve flap system that reduces 6 kg of the total weight.

But the aerodynamic and weight-reduction improvements are not the only one made onto the lucky Lambo. The engineering team also tweaked a bit the engine with remapped software and now the V12 power unit delivers the monstrous 800hp (588 kW) of power output and 710Nm of torque. All these changes do not enhance the top speed, instead reduce the acceleration with the good 0,1 second.
SEE ALSO: PREMIERE: Lamborghini Huracan LP 580-2 is a Two-Wheel Drive Typhoon
So, what do we have at the end? A good example of the Italian craftsmanship, combined with the precision and perfectionism of German engineers. It is indeed stunning what a small brand as Wheelsnandmore can do to such a beast like the Aventador.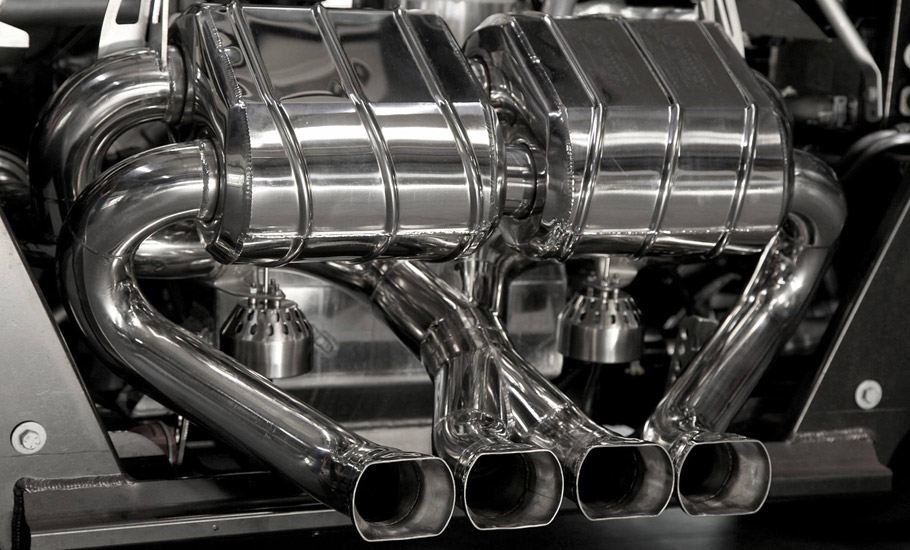 So, how do you find the upgrades?
Source: Wheelsandmore