2011 Wheelsandmore Mc Laren Mercedes SLR 722 Epochal
The luxurious german car tuning company Wheelsandmore has prepared for us today an incredible tuning of Mc Laren Mercedes SLR 722 Epochal. The aim of the company is to deliver more style with the fine and exclusive tuning upgrades, starting with the enhancement of the whole 650 hp (478 kW), which seem to be not enough. This was made through the installation of a handcrafted exhaustsystem with sports catalysts and remote-able flaps. Moreover they were adapted to remapped ecu software and a new pulley, thus delivering the amazing 727 hp (535 kW) and 950 Nm (701 lb-ft). We are speaking about real beast here, aren't we!
But in order to handle these grandorous changes in the power, Wheelsandmore has required a revision in suspension. This was made possible thank to the specialists of KW, who have dedeveloped a compression and rebounded the adjustable and full race approved system for this Mc Laren Mercedes SLR722.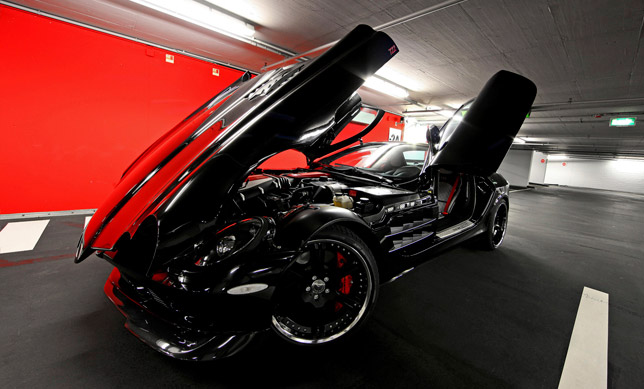 Of course they have considered the optimization of the weight of the vehicle. For example we have here fully handcrafted, multi-piece forged wheels of the type 6Sporz² which undeniably make a significant change and have a huge effect over the improvement of the acceleration. Furthermore those high-end rims are the perfect fill for the carbon fiber body. Specifically their size is 9.0 x20" at the front and 11.5 x 20 inches at the rear axle. In this Mc Laren Mercedes SLR722 there is nothing but high quality and standard. Another proof for this fact is the 255/30/20 and 305/25/20 Sportmaxx tires from Dunlop.
At last the nappaleather, carbon parts, the new steering wheel, the stepped alcantara and the detailed red stitchings are making the Mercedes Mc Laren SLR 722 even more unique and are adding to its individual appearance! Just see the gallery below!
Source: Wheelsandmore