1000HP Ferrari Enzo will try to hit 300mph barrier at the Bonneville Salt Flats
Ferrari are world famous with their naturally aspirated engines. Enzo is powered by a brutal 6.0 liter V12 revving all the way up to 8200RPM. The monster delivers 650bhp and accelerates the car from 0 to 100km/h in 3.1 seconds, to 160km/h in 6.6 seconds. The top speed is 364 km/h (226mph).
Now imagine adding twin-turbo chargers to the power unit. The owner of the tuned Enzo is Richard Losee, who crashed the car in a rally back in 2006 and decided to remake it in a more original look as a salt flat speedster contender.
The boosted Enzo makes 850bhp at only 0.8 bar. The engineers consider to pump the engine with 1.4 bar and the expected number is 1000 bhp.
Ferrari Enzo twin-turbo comes with slimmer tires, an aerodynamics-enhancing carbon-fiber nose as well as a lowered suspension. The goal is 300 mph mark (483 km/h), which is 74mph (119km/h) more than the factory speed of Enzo - 226mph (364km/h).
The Bonneville Speed Week takes places this week in the Great Salt Lake Desert in Bonneville, Utah, 88 miles (142 km) west of Salt Lake City.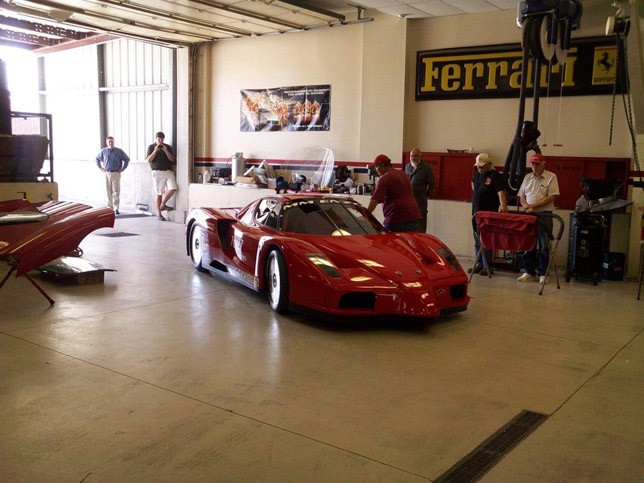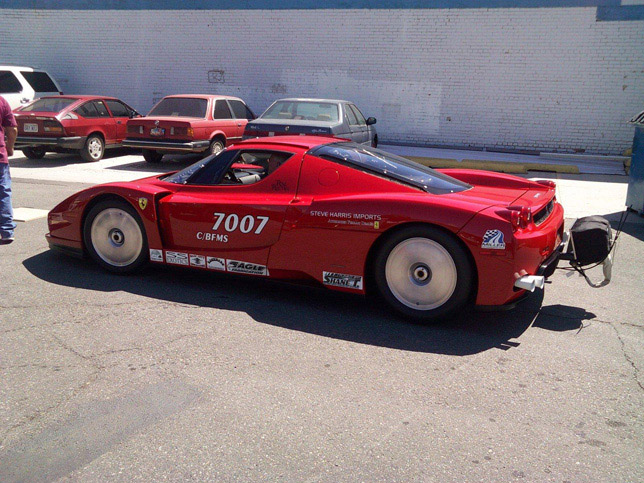 source: Worldcarfans